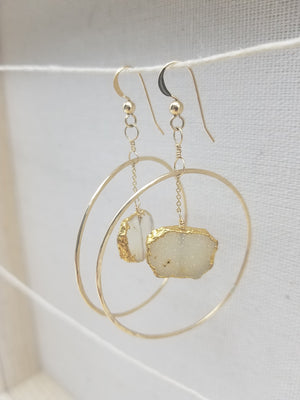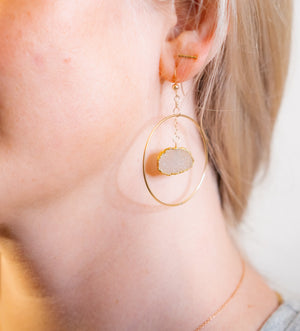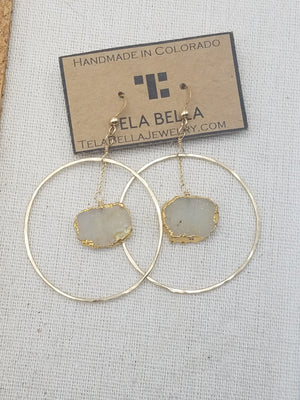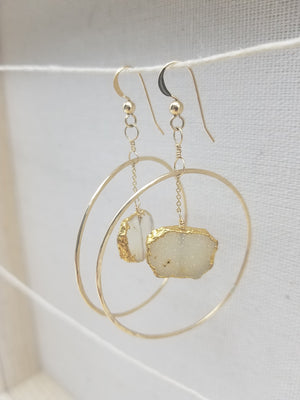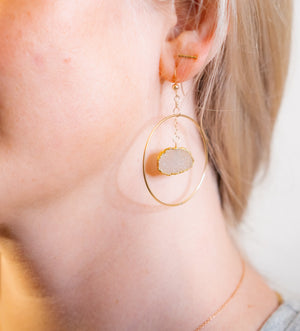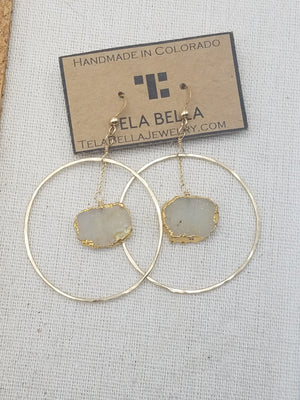 On Sale
Quartz Druzy Orbit Hoop Earrings on Gold
A pair of 2.5" 14K gold fill hoops orbit a quarter sized organically shaped Quartz Druzy stone, hung from 14K gold fill ear wires.  
Quartz Druzy's are known to amplify your bodies' own healing powers. Their sparkle is so beautiful and catches the eye. 
These earrings are absolutely beautiful statement earrings. They are lightweight, and playful. 
Designer note: When I look at these Quartz Druzy's, it reminds me of looking out at a blanket of snow in the sunshine with its' amazing glittering shine. Quartz Druzy is that snow sparkle captured in a gemstone.