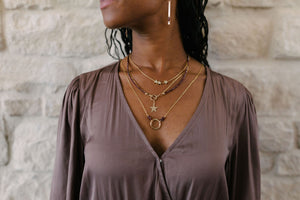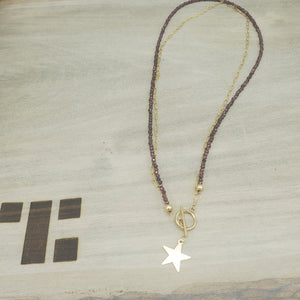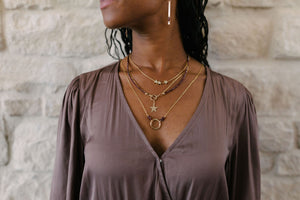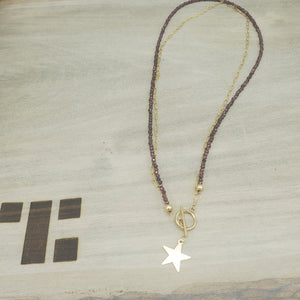 On Sale
Garnet Star Gazer Necklace
This star-stunning necklace will have you yelling from the treetops. This 18 inch necklace stands out with a long strand of sparkling garnet beads accompanied by a gorgeous, elongated 14K gold fill box chain. 
We love the toggle clasp on this necklace and that it also has a 14K gold fill star charm hanging from it. This necklace is a definite statement piece you are going to want this holiday season!
Make sure to check out the matching Garnet Stella Bracelet.
Garnet is known for its utilization of creative energy. It grounds spirit forces within the body and helps in the ability to work lovingly on the physical plane.  Yet Garnet is a sensual stone. It represents primordial fire, the creation of the world out of chaos, purification and love. It is a stone of strong, intense feelings.