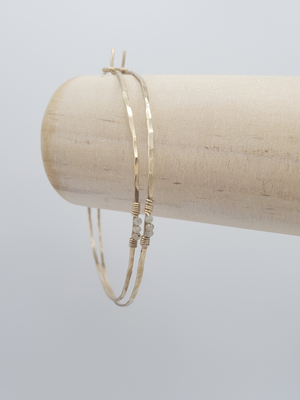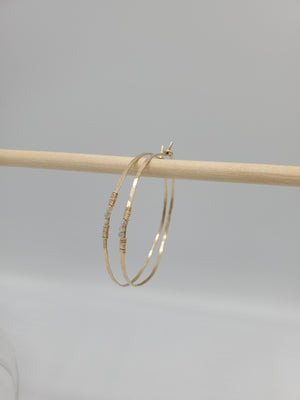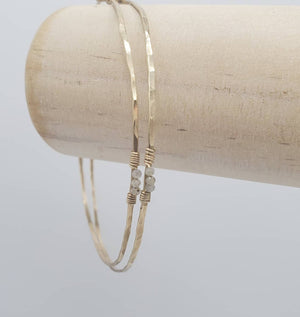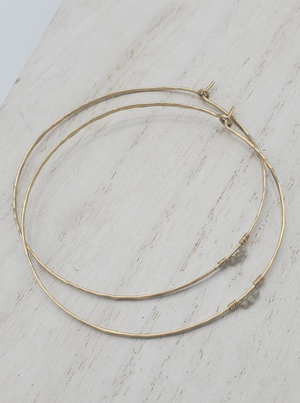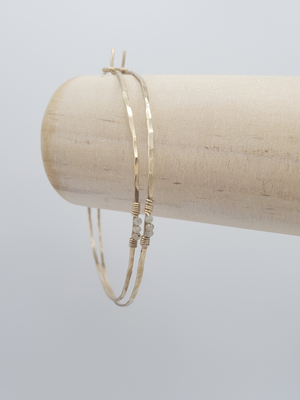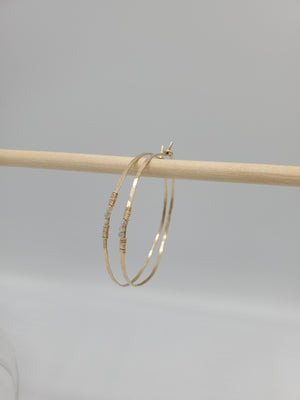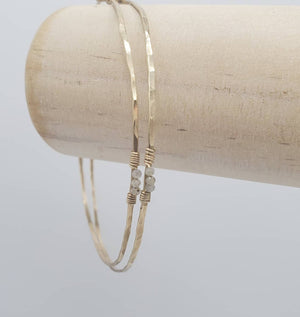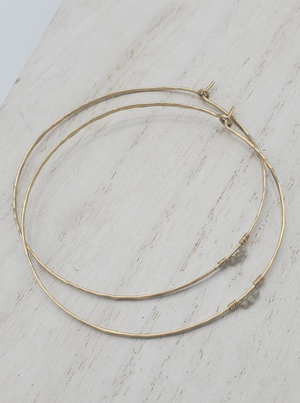 On Sale
Labradorite Detail Hammered Hoops
14K gold fill hoops are formed, and hand forged, then wire wrapped with a minimal Labradorite bead detail. The hoops are 18 gauge, so they are a little bit thicker than your average ear wire. These hoop earrings are 1.5" or  2" in diameter. 
Labradorite is a mystical stone with it's stunning rainbow of green, violet, or orange shimmer, called a spectrolite. Labradorite is a mystical stone, a bringer of light. It is a stone that will help you raise your consciousness and connect you to universal energies. 
Designer note: the many colors that Labradorite shines make this piece one for your capsule wardrobe. It goes with so many colors and is the perfect little shine to finish off any great outfit.