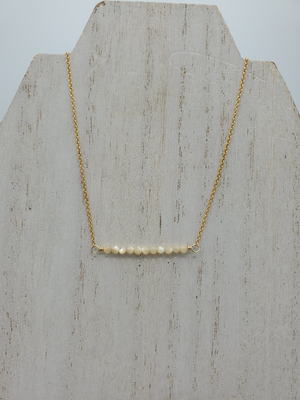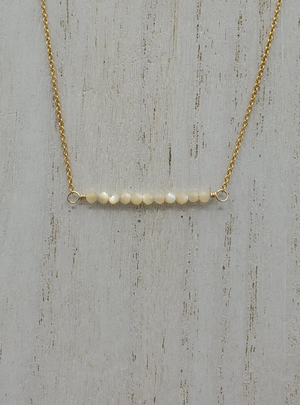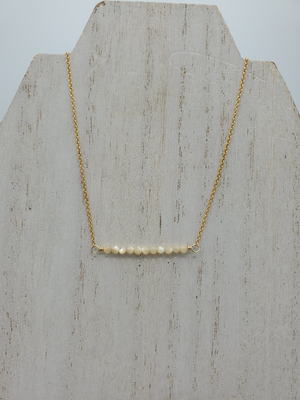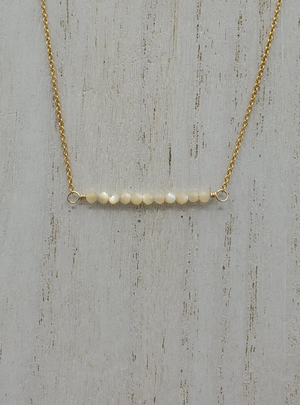 On Sale
Mother of Pearl Beaded Bar Necklace on Gold
A 16" long necklace has about an inch of tiny Mother of Pearl beads at the center of a 14K gold fill chain. The perfect length for the beads to sit at the dip between your collar bones. 
Mother of Pearl is ideal for those whose high goals and attitudes keep them feeling anxious and stressed, creating a feeling of soothing, motherly protection from your exposure to negative energy and love.
Eye-catching iridescent colors are created by light waves reflecting from the overlapping layers within each stone.
These neutral tones will be in style throughout the seasons for years to come.