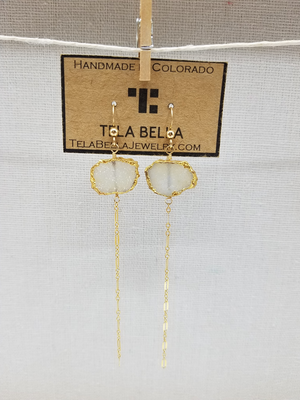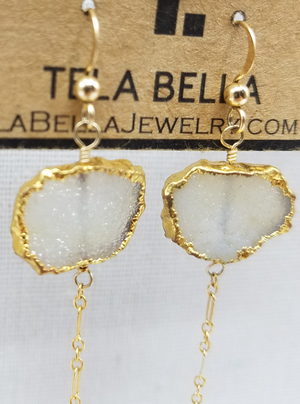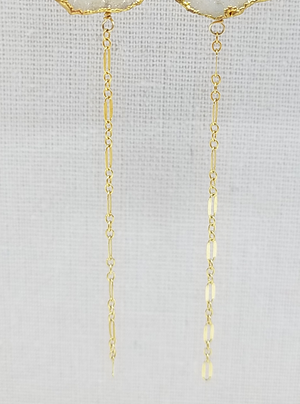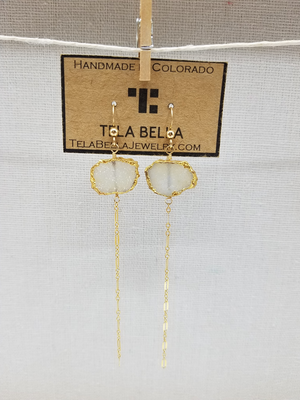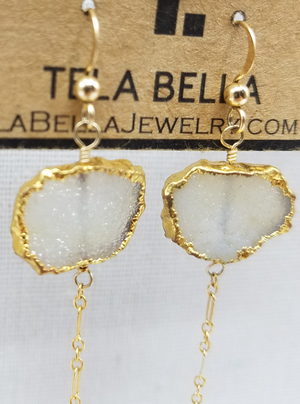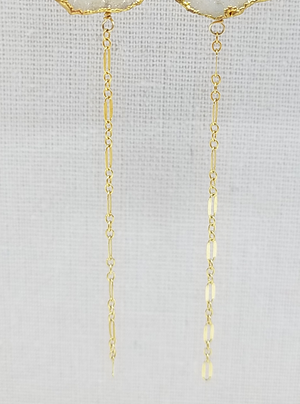 On Sale
Quartz Druzy Ascent Earrings
A organically-shaped Quartz Druzy stone sits above 2.5 inches of 14K gold fill chain.
These earrings are so fun and playful. They look beautiful dancing with your hair. They are lightweight but so eye catching! A favorite dangle earring that you won't even remember you have on.
When I look at the Quartz Druzy, it reminds me of looking out at a blanket of snow in the sunshine with its' amazing glittering shine.