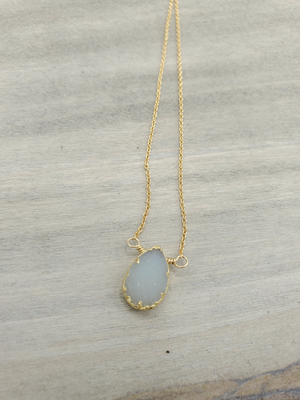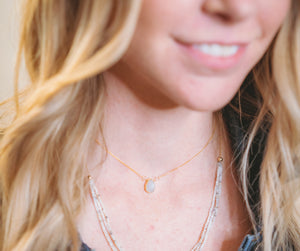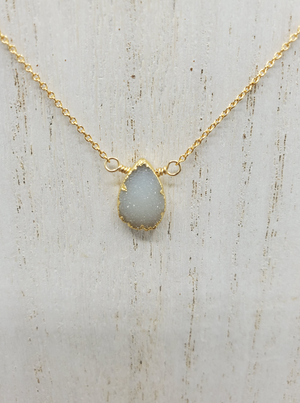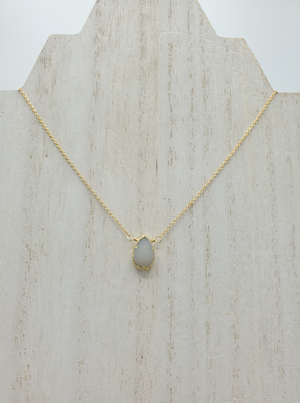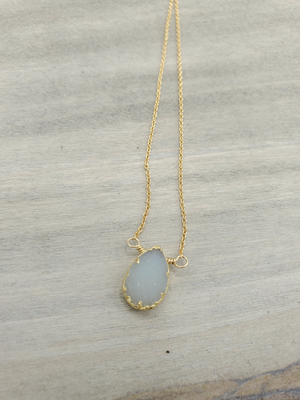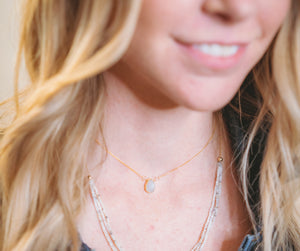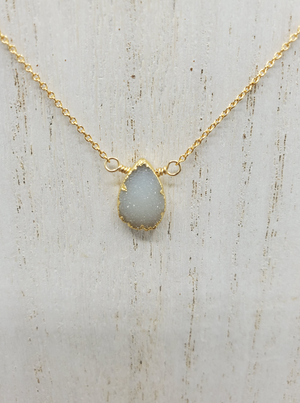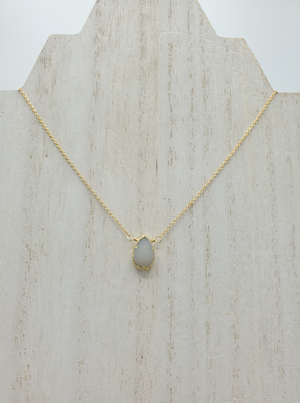 On Sale
Quartz Druzy Center Bead Necklace on Gold
A pear shaped Quartz Druzy is centered on a 16" long 14K Gold fill chain. 
This timeless piece is easily one of our most popular necklaces! 
When I look at the Quartz Druzy, it reminds me of looking out at a blanket of snow in the sunshine with its' amazing glittering shine. Quartz Druzy is that snow sparkle captured in a stone.
Designers note - I love pairing this necklace with all my springtime colors and floral prints, with all of my cozy winter seaters and sparkly holiday looks.