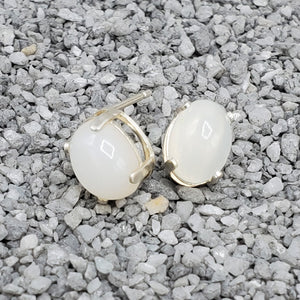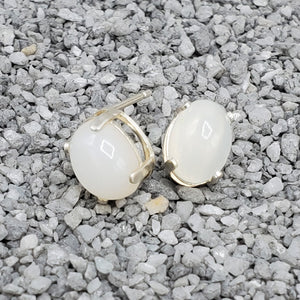 On Sale
White Moonstone Stud Earrings
White moonstone oval cabochons are set with sterling silver backs and posts. These simple but elegant stud earrings are perfect for any occasion; a great staple to have.  These stud earrings are 8x6mm in size.  
One of those pieces you can put on and forget about. Wear it every day, wear it in the shower, while you work out, or while you sleep. Wake up feeling effortlessly beautiful. 
Moonstone is the stone of the mother moon, deep healing waters, and sacred feminine energies. It is a nourishing, sensual, deeply feminine energy that knows how to heal and bring you back to wholeness.