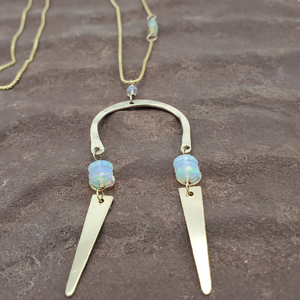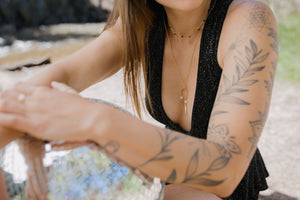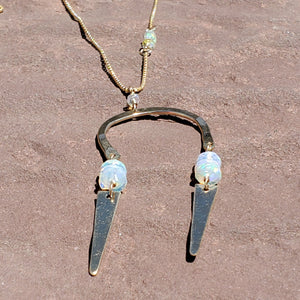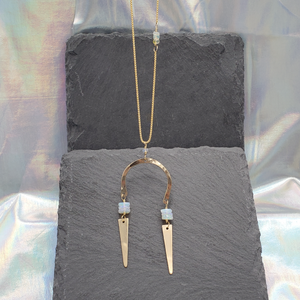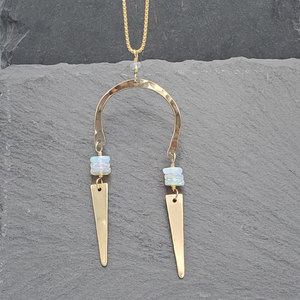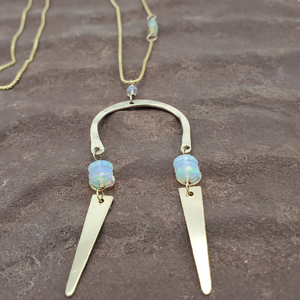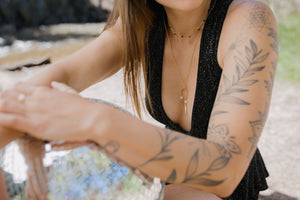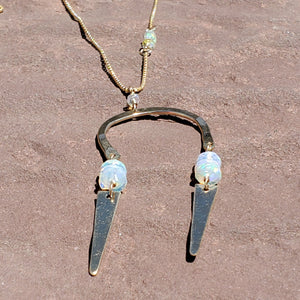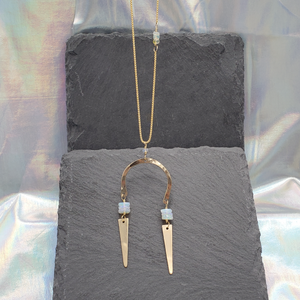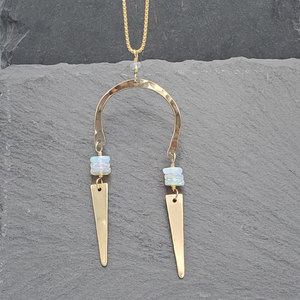 On Sale
White Opal Major Tom Necklace
This necklace embodies the Bowie collection within one simple but unique design; it's an interesting mixture of edgy elegance. This bold statement necklace has it all: hammered metal, silky chain, beautiful iridescent beads and eye-catching charms. 
This necklace is made up of 1"x1" 14K gold fill hammered rainbow, adorned with two stacks of Ethiopian White Opal with gold dangling dagger charms.  This necklace also has a distinctly smooth 30" Venetian box chain that gives a very satisfying feel, hanging at a total of 32" long.
Added Bonus: this design also comes with an opal ascent that is free moving with the chain. This necklace is out of this world!!
Opal is known to stimulate originality and creativity by encouraging an interest in the arts.  Aids to calm your inner anger and claim self-worth, helping one access and expressing one's true self.