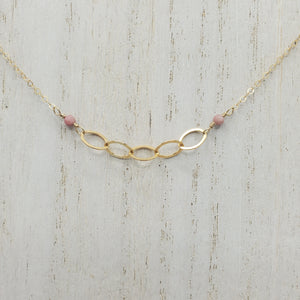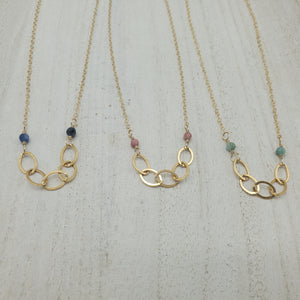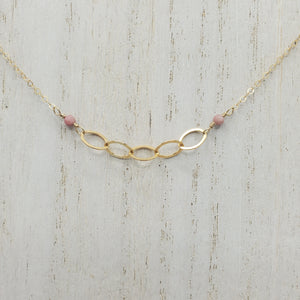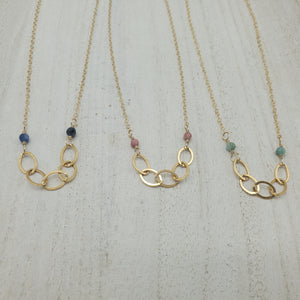 On Sale
Adele Choker with Rhodonite
This beautiful choker necklace is made up of mixed 14K gold fill chain. The necklace is 17" long, and contains a section in the middle of larger chain, it is adorned on either side with Rhodonite beads. The Rhodonite is a beautiful blush color. 
Pair this necklace with the Chelsea layering chain, the Amara wrap bracelet with Rhodonite and the Amara hoops with Rhodonite. 
Rhodonite is believed to be a stone that balances emotions, and nurtures love.