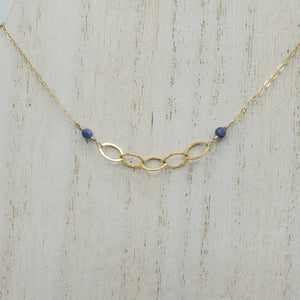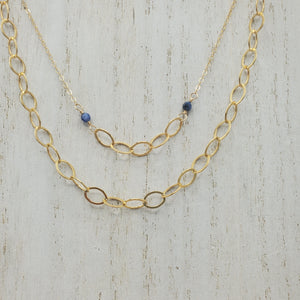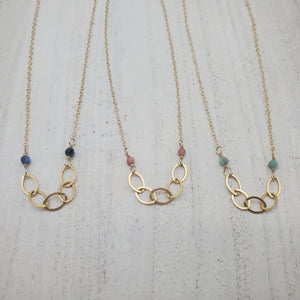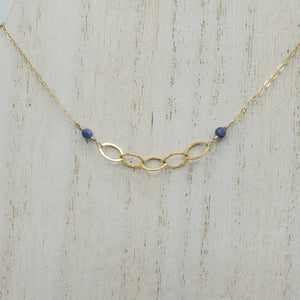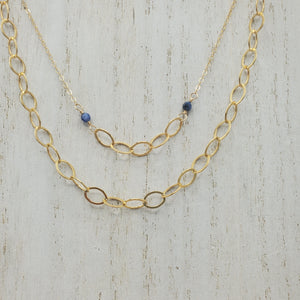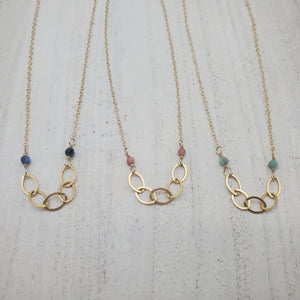 On Sale
Adele Choker with Sodalite
This beautiful choker necklace is made up of mixed 14K gold fill chain. The necklace is 17" long, and contains a section in the middle of larger chain, it is adorned on either side with Sodalite beads. The Sodalite is a beautiful navy blue color with varying hues. 
Pair this necklace with the Chelsea layering chain, the Amara wrap bracelet with Sodalite and the Amara hoops with Sodalite. 
Sodalite is believed to bring rational thought and calmness to the mind.