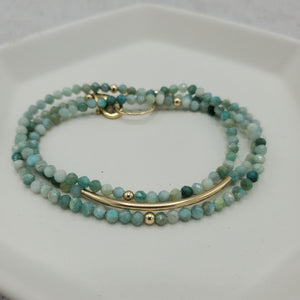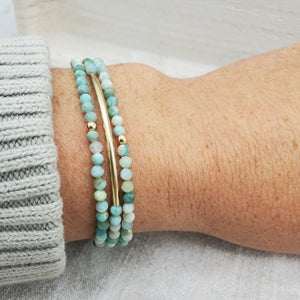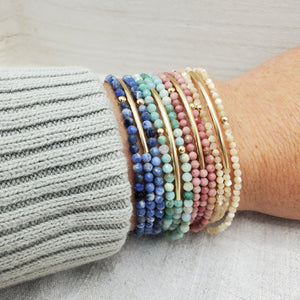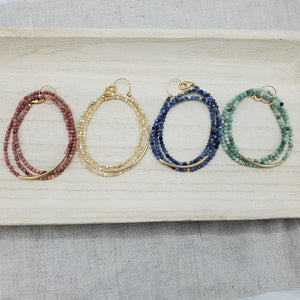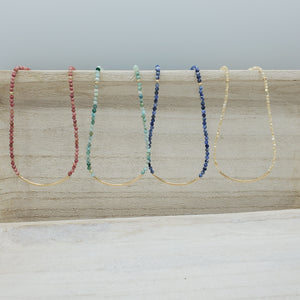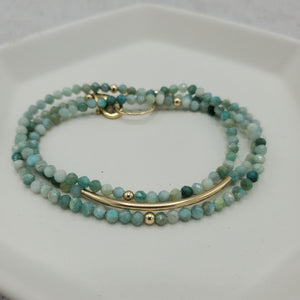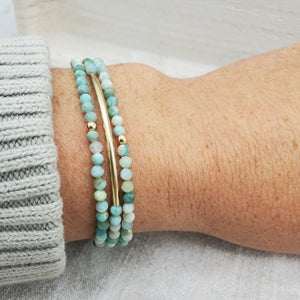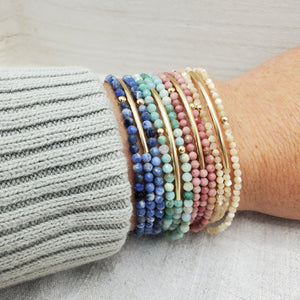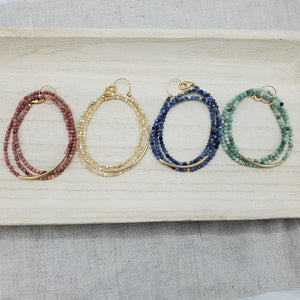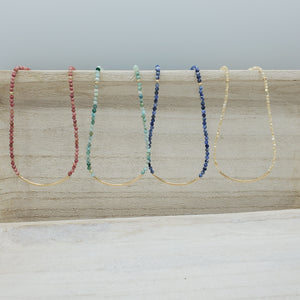 On Sale
Amara Wrap Bracelet or Necklace with Amazonite
The Amara wrap bracelet is the perfect little triple wrap bracelet. It can also be worn as a  21" necklace. This piece is made of a strand of Amazonite beads with a 14K gold curved tube at the center, and it is decorated with little gold beads. The Amazonite is a stunning minty green color. 
This bracelet is a perfect stand alone jewelry piece, but its super fun to mix and match colors and create a stack on your wrist. It pairs great with the Chelsea Bracelet as well. 
Amazonite is known as the gambler's stone because it is believed to bring good luck and fortune.