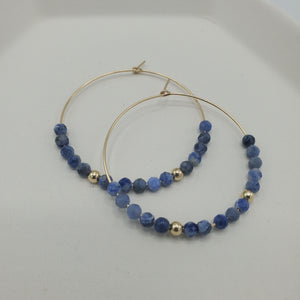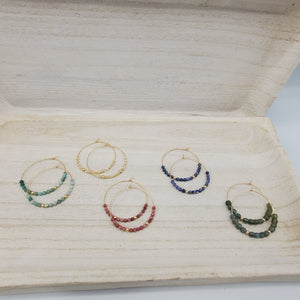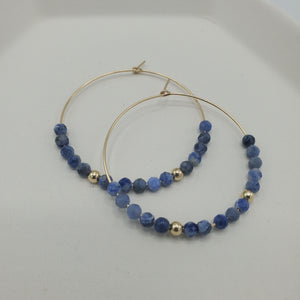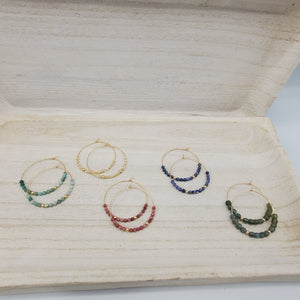 On Sale
Amara Hoop Earrings with Sodalite
Sodalite beads and 14K gold fill beads adorn a 1.5" in diameter 14K gold fill hoop earring. The Sodalite is a beautiful navy blue color with varying hues. 
A perfect match to the Sodalite Amara wrap bracelet, these hoops are lightweight and perfect for everyday wear. 
Sodalite is believed to bring rational thought and calmness to the mind.