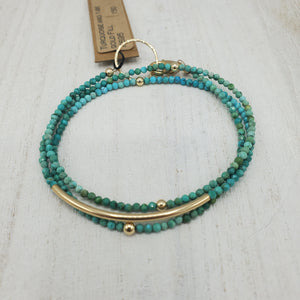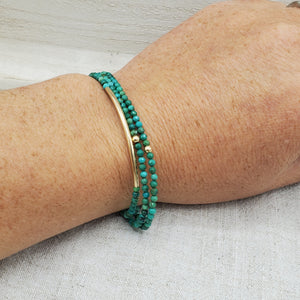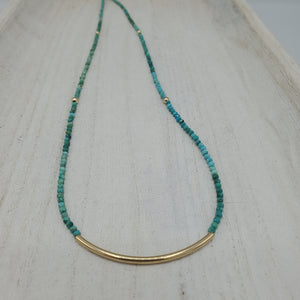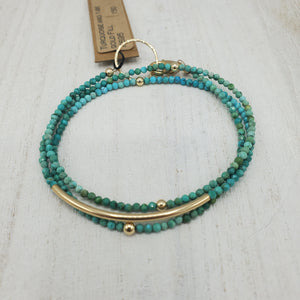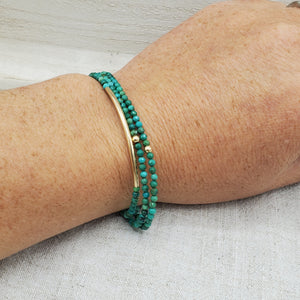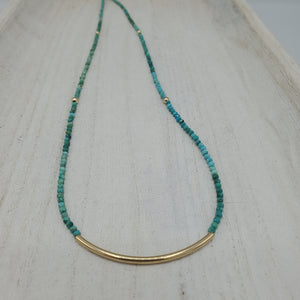 On Sale
Amara Wrap Bracelet or Necklace with Turquoise
The Amara wrap bracelet is the perfect little triple wrap bracelet. It can also be worn as a  21" necklace. This piece is made of Chinese Turquoise beads with a 14K gold curved tube at the center, and it is decorated with little gold beads. 
This bracelet is a perfect stand alone jewelry piece, but its super fun to mix and match colors and create a stack on your wrist. It pairs great with the Chelsea Bracelet as well. 
Turquoise is an all encompassing stone. It is the most efficient healer, providing solace for the spirit and well-being for the body. It benefits the overall mood and emotion by balancing and inducing a sense of serenity and peace.