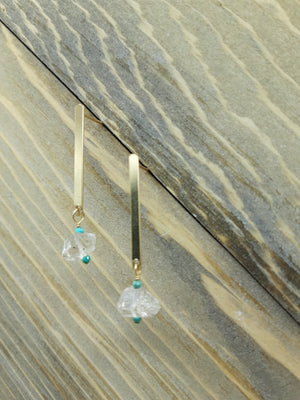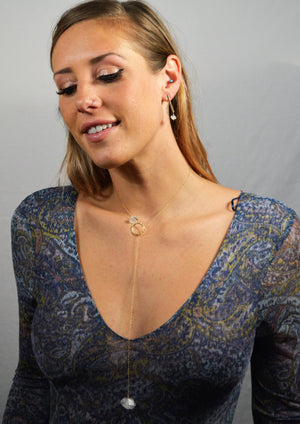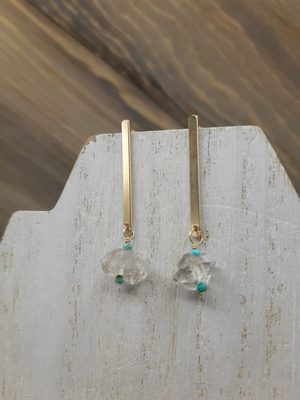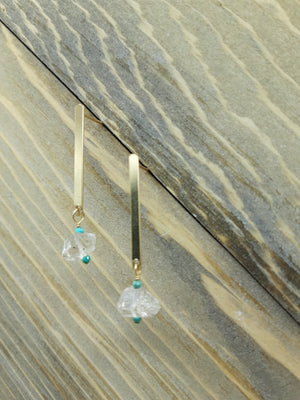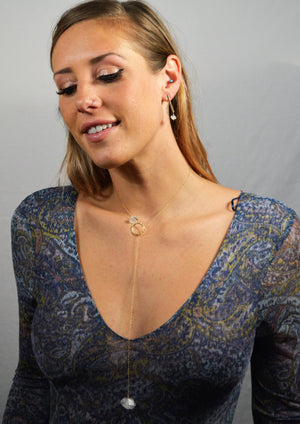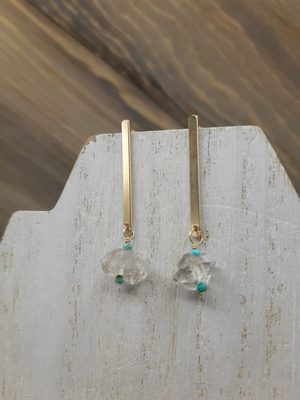 On Sale
Herkimer Diamond Descent Earrings
These 1.5" stud earrings are made of a 14K gold bar with Herkimer Diamond and turquoise drops dangling from the bar. 
These earrings have a contemporary and modern edge, but are classics and a perfect addition to your jewelry collection for every day wear.
Herkimer Diamond is said to increase your energy flow and increase creative energy. It is a crystal clear double terminated quartz that is mined in Herkimer, NY.
Turquoise is an all encompassing stone. It is the most efficient healer, providing solace for the spirit and well-being for the body. It benefits the overall mood and emotion by balancing and inducing a sense of serenity and peace.