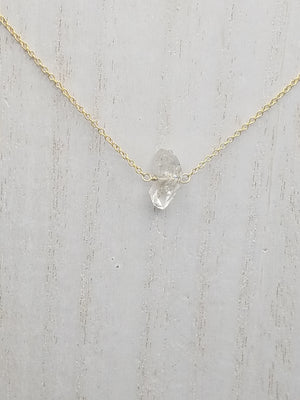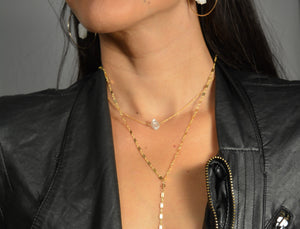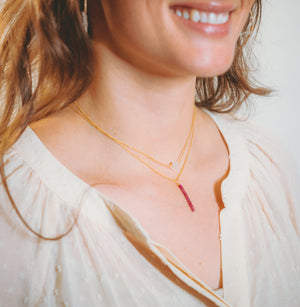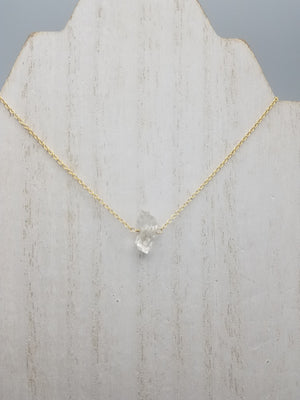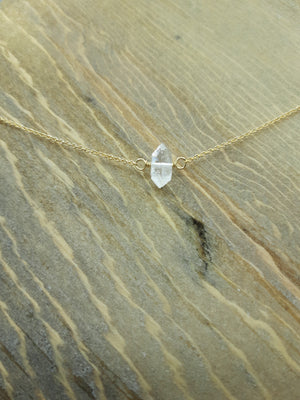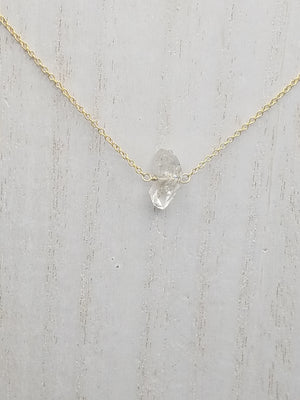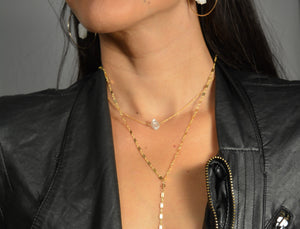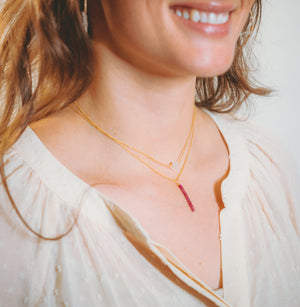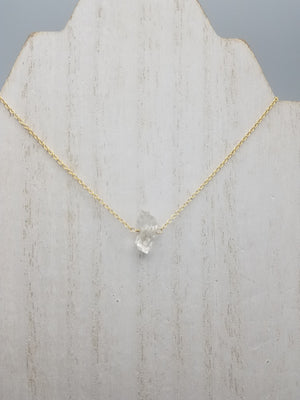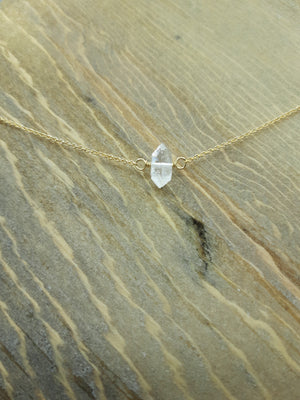 On Sale
Herkimer Diamond Lucy Necklace on Gold
A beautiful Herkimer Diamond is centered on a 14K gold filled 16" or 18" chain.
*Best Seller* This necklace makes for a great gift! 

Named the Lucy necklace after the Beatles song Lucy in the Sky with Diamonds.
Herkimer Diamond is said to increase your energy flow and increase creative energy. It is a crystal clear double terminated quartz that is mined in Herkimer, NY. The clear quartz is perfect to get your outfit in line, as well as, your spiritual energy.