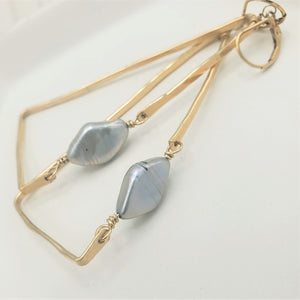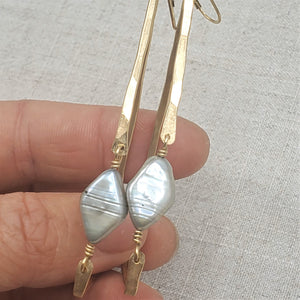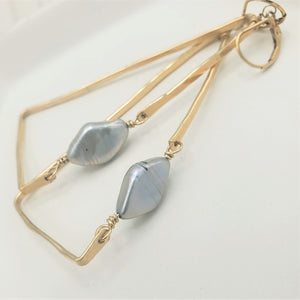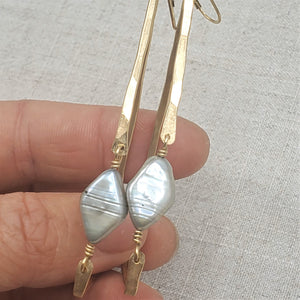 On Sale
Artemis Earrings
These bold earrings are comprised of 14K gold fill lever backings and hammered triangles, adorned with diamond shaped cultured grey Pearls.  These Pearls have a luster with hues of blue, purple and pink.  These earrings hang about 3 1/2 inches long. 
With such unique geometry and style, these earrings are one of our favorite items in the Luna collection.
Pearls are said to help the wearer feel centered and calm. They also encourage purity, loyalty, and truth and integrity.