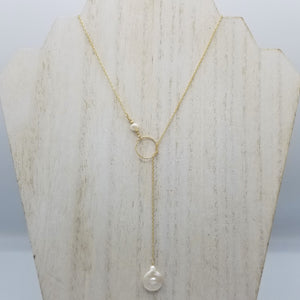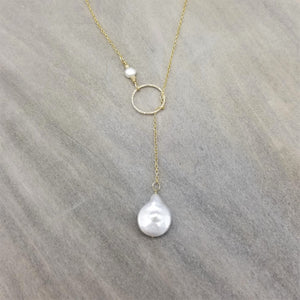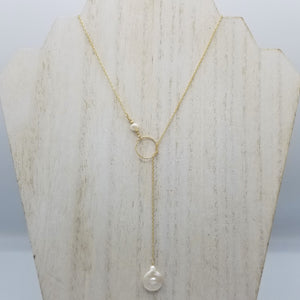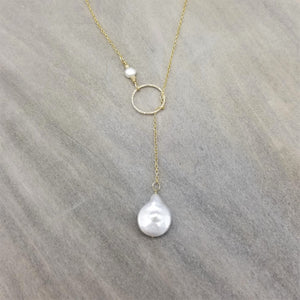 On Sale
Lona "Drop-Thru" Necklace
A baroque freshwater Pearl and small freshwater Pearl bead, detailed with 14K gold fill stardust beads are hung from a 14K gold fill chain and strung through a textured 14K gold fill ring. This necklace is an adjustable lariat style necklace.  
The organic strung-thru method allows the wearer to adjust this necklace to the perfect length; it can be worn between 15-24 inches. 
Wearing a deep plunge? Wearing a turtleneck? It does not matter. This necklace has no limits!
Pearls are said to help the wearer feel centered and calm. They also encourage purity, loyalty, and truth and integrity.