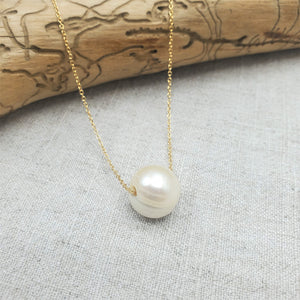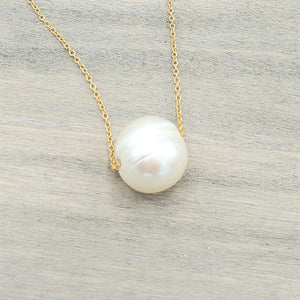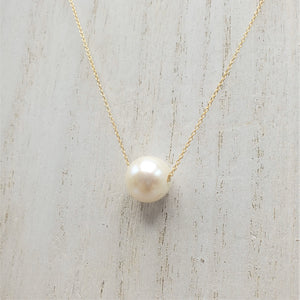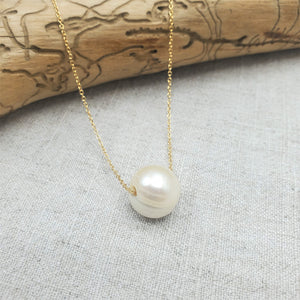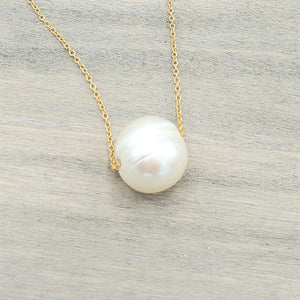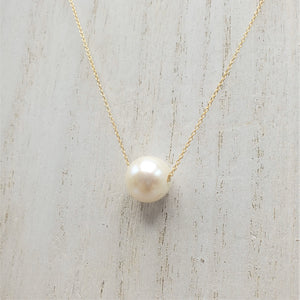 On Sale
Freya Center Bead Necklace
A round freshwater Pearl is threaded on a 14K gold fill chain, the bead is free moving. This necklace is 16" in length. The Pearls have a luster with hues of pink, blue, green and purple.
This is a perfect complement for all outfits from your trusty cozy T-shirt or favorite sweater, to your favorite romper or dress. It is an easy piece to layer with other simple chains.
Pearls are said to help the wearer feel centered and calm. They also encourage purity, loyalty, and truth and integrity.