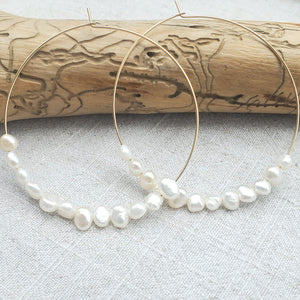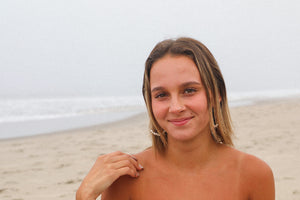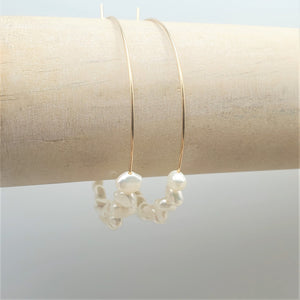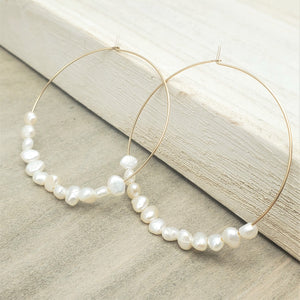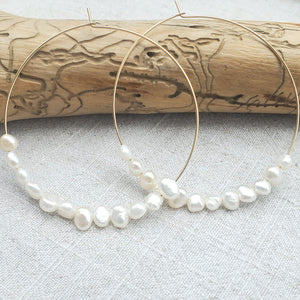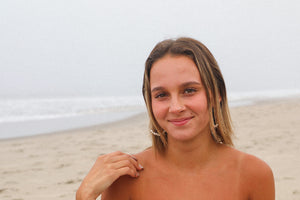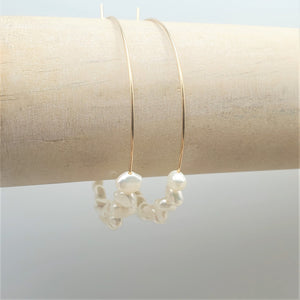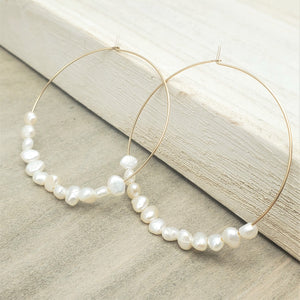 On Sale
Hala Hoop Earrings
These lovely 14K gold fill hoop earrings are beaded with a row of organically shaped freshwater Pearls.  The Pearls have a beautiful luster with hues of blue, purple and pink.  The hoop size is 2 inches in diameter.
What we love about these hoops are how the thin clean lines of the hoop create a juxtaposition to the organic, uniquely shaped pearls; this hoop is where modern meets classic and creates a harmony.
Pearls are said to help the wearer feel centered and calm. They also encourage purity, loyalty, and truth and integrity.