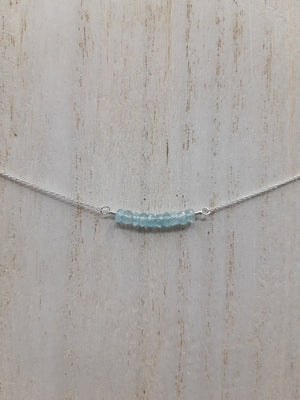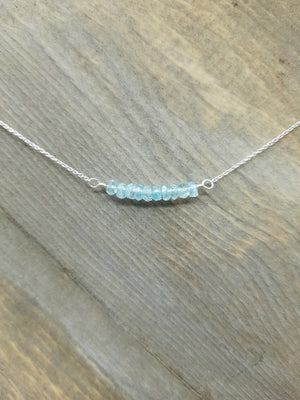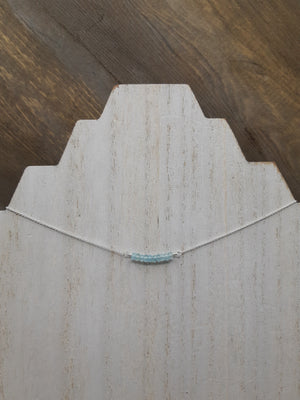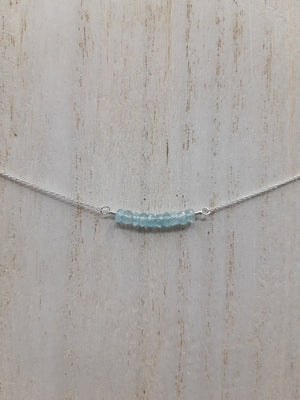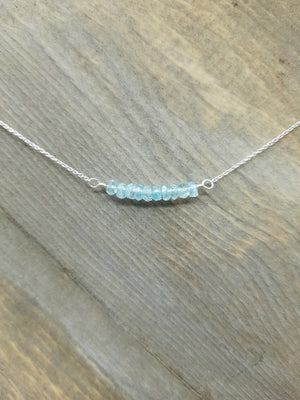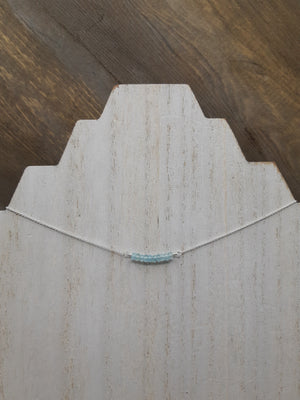 On Sale
Aquamarine Beaded Bar Necklace on Sterling Silver
A 16" long necklace has about an inch of faceted Aquamarine bead at the center of a Sterling Silver chain. The perfect length for the beads to sit at the dip between your collar bones.
This is a perfect compliment for all outfits from your trusty cozy T-shirt, favorite sweater, to your favorite romper or dress. It's an easy piece to layer with other simple chains.
Who's birthday is in March?! ( Aquamarine is March's birthstone). 
Aquamarine is said to be a stone of Courage. It helps reduce stress, and calm the mind.