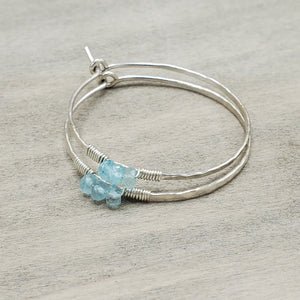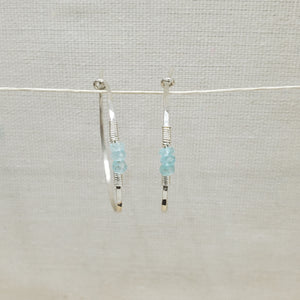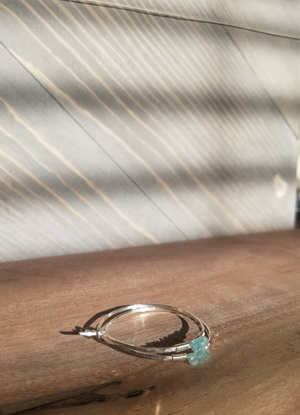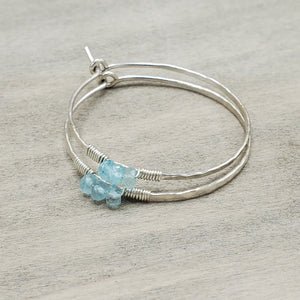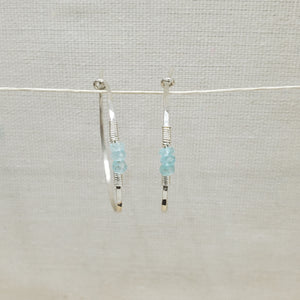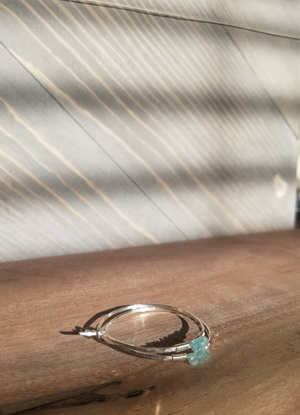 On Sale
Aquamarine Detail Hammered Silver Hoops
Sterling silver hoops are formed, and hand forged, then wire wrapped with a minimal Aquamarine bead detail. These hoop earrings comes in two sizes: Medium 1.5" in diameter or Large 2" in diameter.
Lightweight and eye-catching, these hoops are going to be your new favorites! Bright colors and classy design.  
Aquamarine is said to be a stone of courage; it helps reduce stress and calm the mind.