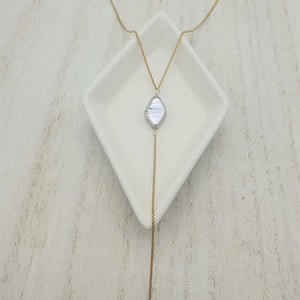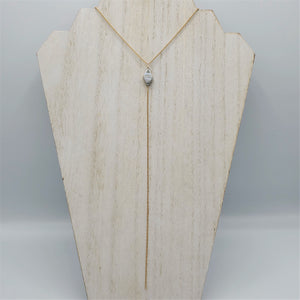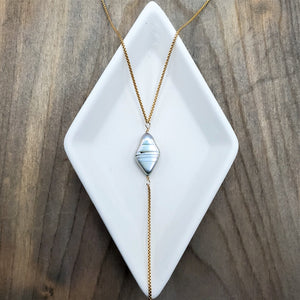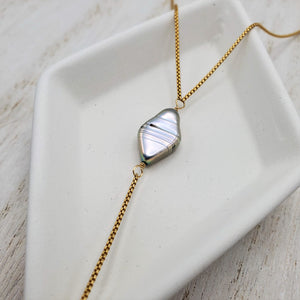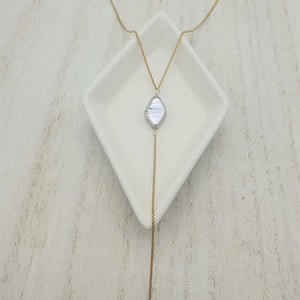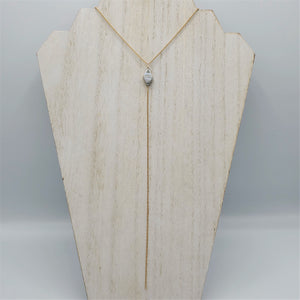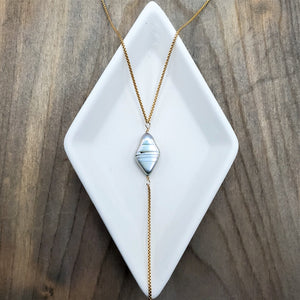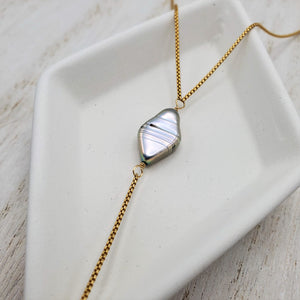 On Sale
Arche Lariat Necklace
A beautiful diamond shaped grey cultured Pearl is centered on 14K gold fill Venetian box chain lariat style necklace. This necklace is a 18-20 inch (2 in. extender chain) necklace with a 7.5" lariat drop, for a total length of 28 inches. This pearl has a luster with hues of blue, pink and purple.
This necklace was designed to be that perfect sexy necklace with the lariat chain long enough to disappear down your low-cut shirt. 
Pearls are said to help the wearer feel centered and calm. They also encourage purity, loyalty, and truth and integrity.