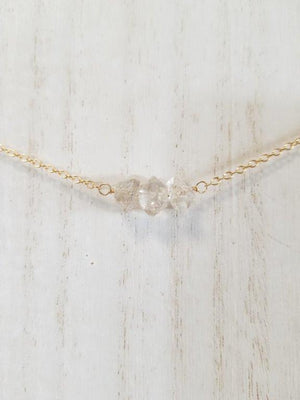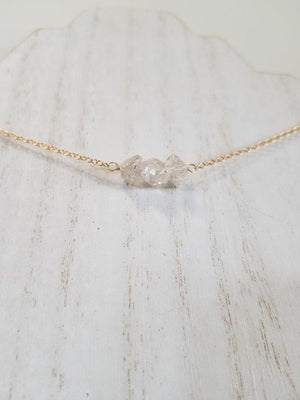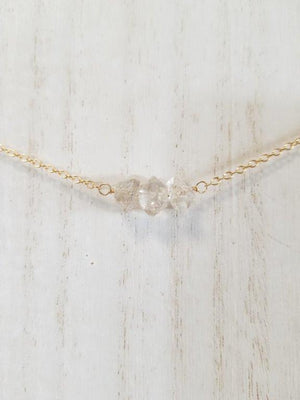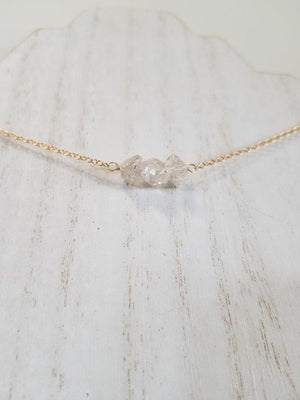 On Sale
Herkimer Diamond Beaded Bar Necklace on Gold
A 16" long necklace has 3 little Herkimer Diamond beads that are centered on a 14K gold fill chain. The perfect length for the beads to sit at the dip between your collar bones. 
This is one of those pieces you can put on and forget about. Wear it everyday, wear it in the shower, wear it while you work out, wear it while you sleep. Wake up feeling effortlessly beautiful. 
Herkimer Diamond is said to increase your energy flow and increase creative energy. It is a crystal clear double terminated quartz that is mined in Herkimer, NY.