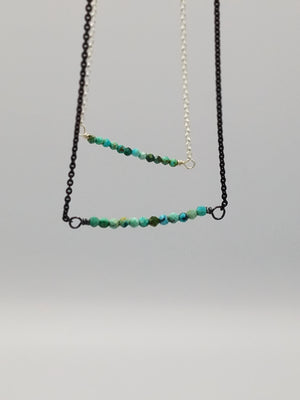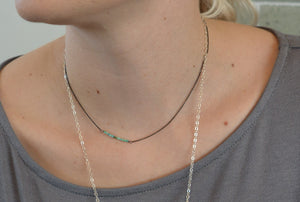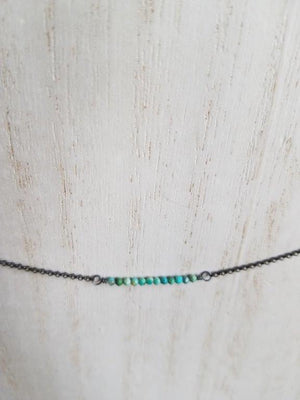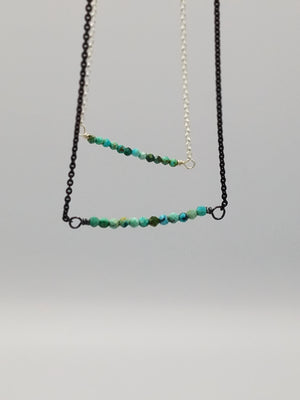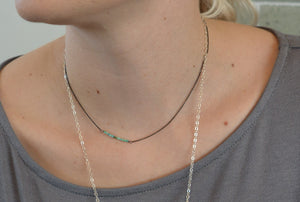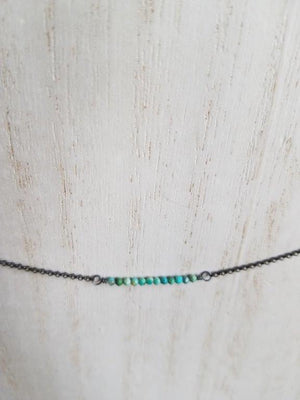 On Sale
Natural Turquoise Beaded Bar Necklace With Oxidized Silver
A 16" long necklace has about an inch of Turquoise beads at the center of an oxidized sterling silver chain. The perfect length for the beads to sit at the dip between your collar bones.
Turquoise is an all encompassing stone. It is the most efficient healer, providing solace for the spirit and well-being for the body. It benefits the overall mood and emotion by balancing and inducing a sense of serenity and peace.
Designer's note: This is one of our best sellers. It looks absolutely adorable on everyone that tries it on.