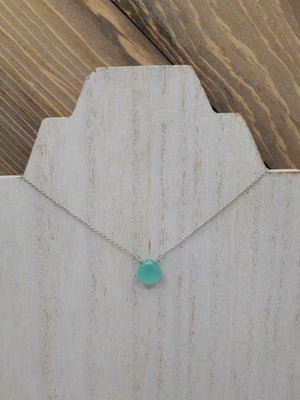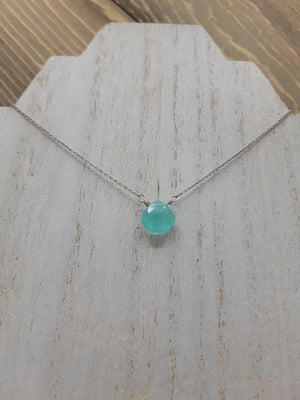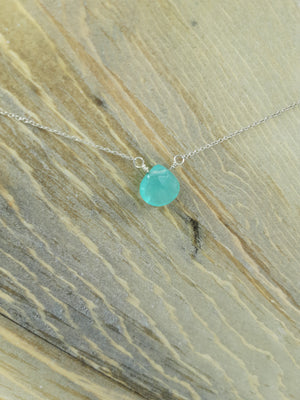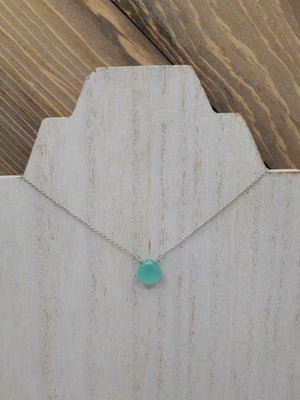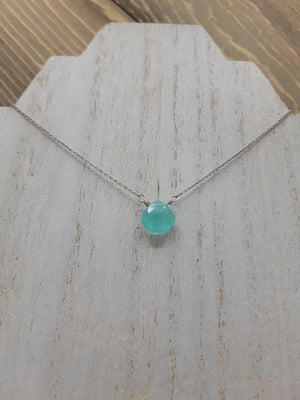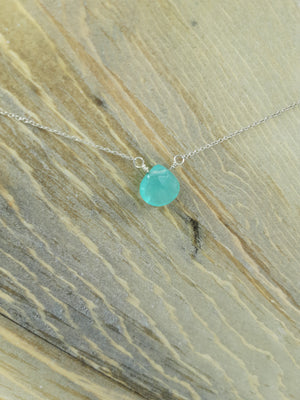 On Sale
Blue Chalcedony Center Bead Necklace on Sterling Silver
A Blue Chalcedony faceted heart is centered on a Sterling Silver chain, 16" in length. 
We love how this stone glows, it's blue is so radiant and cool. Chalcedony is said to bring the mind, body, and spirit into harmony.
This is a perfect compliment for all outfits from your trusty cozy T-shirt, favorite sweater, to your best dress. It's a easy piece to layer with other simple chains.
One of my favorite stories I have heard from a client who wears this necklace daily is that her daughters always look at the necklace, and touching it, saying "Mommy, this stone came from Elsa's Ice Castle"
This is a perfect everyday necklace, that you will be able to live in and never take off. Has a very youthful feel, and could be great for girls and women of any age.