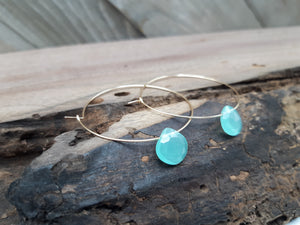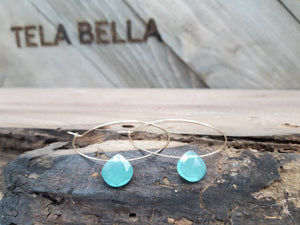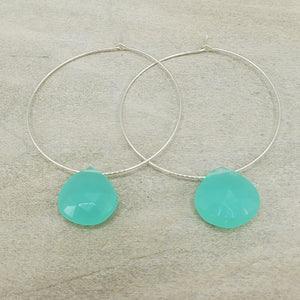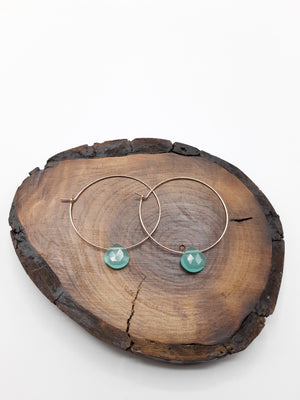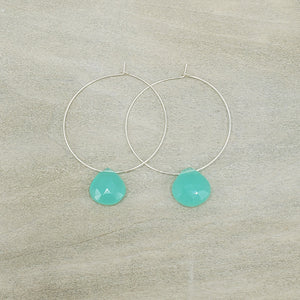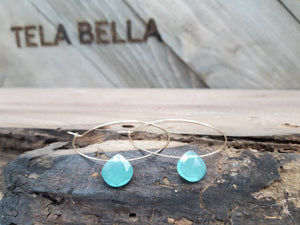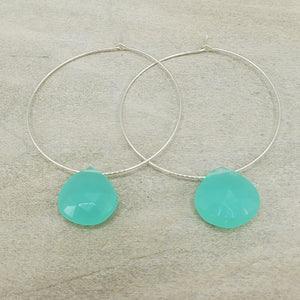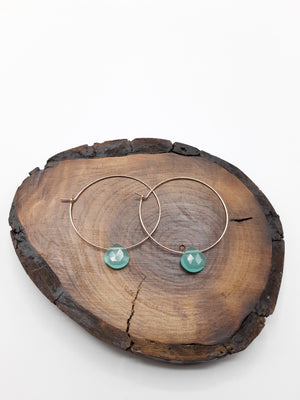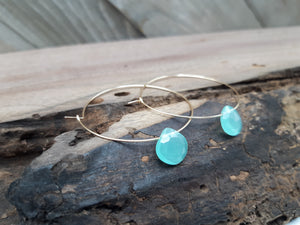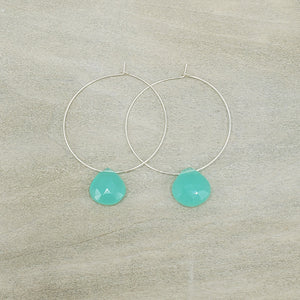 On Sale
Blue Chalcedony Hoops
Beautiful faceted heart shaped Blue Chalcedony hang from 14K gold fill hoops. Hoops are 1.5" in diameter. They can me made smaller or bigger too, so if you would like a custom size please just shoot us a message with your request!
Lightweight and eye-catching. These hoops are going to be your new favorites! Playful colors but classy design.  
We love how this stone glows, it's blue is so radiant and cool. Chalcedony is said to bring the mind, body, and spirit into harmony.
Now available in Sterling Silver.