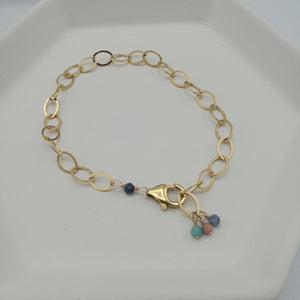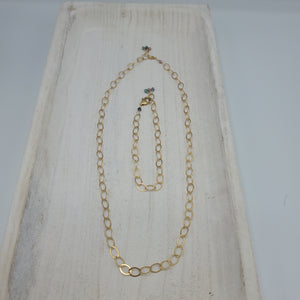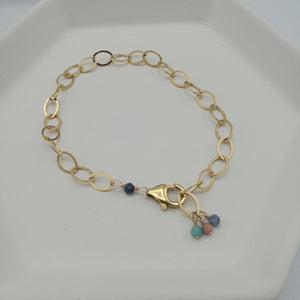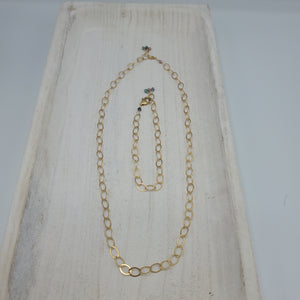 On Sale
Chelsea Bracelet with Rhodonite, Sodalite, and Amazonite
This chunky bracelet is 7.5" in length and is made of 14K gold fill. The links on the chain are flat, so they catch a lot of light making them shine bright. The lobster clasp can be attached to any link on the chain, making it a very versatile fit for your wrist. The clasp is accented with Rhodonite, Sodalite, and Amazonite beads. 
Pair this with the Chelsea necklace, the Amara wrap bracelet or necklace, and the Adele choker necklace. 
Rhodonite is believed to be a stone that balances emotions, and nurtures love.  
Sodalite is believed to bring rational thought and calmness to the mind. 
Amazonite is known as the gambler's stone because it is believed to bring good luck and fortune.