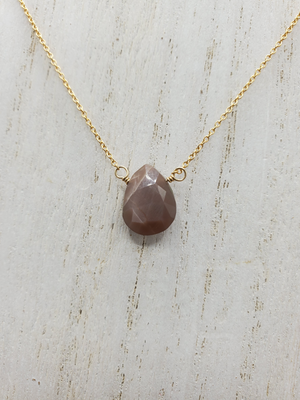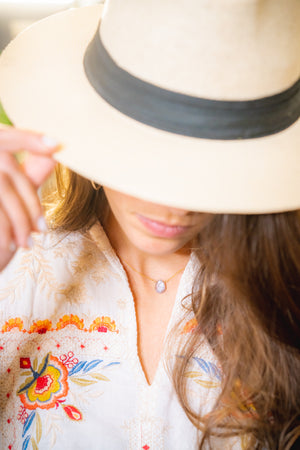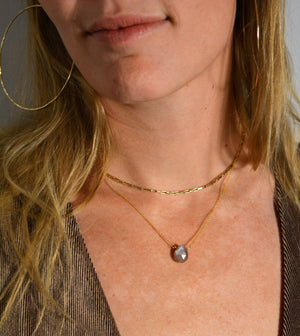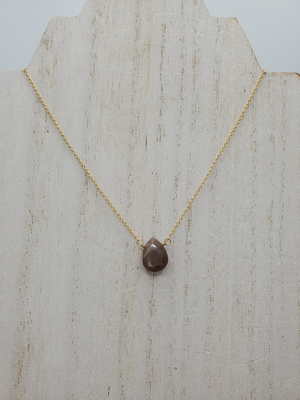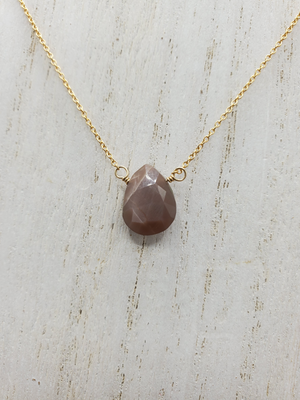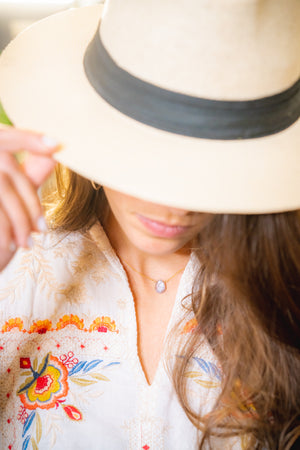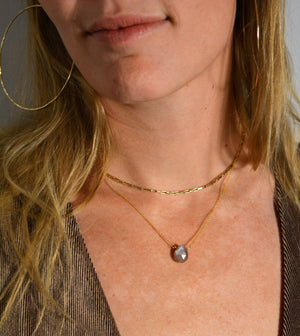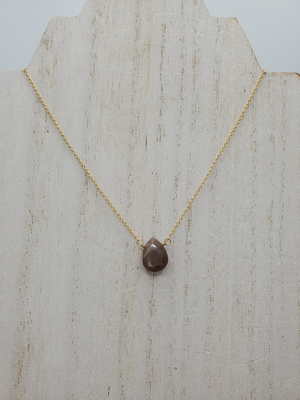 On Sale
Chocolate Moonstone Center Bead Necklace on Gold
A Chocolate Moonstone bead is centered on a 14K gold fill 18" chain to create a delicate, and minimal design.
This is a perfect everyday necklace, that you will be able to live in and never take off. The chocolate/ mocha color goes so well with all of the neutral beige trends, look great against all skin tones, and the moonstone is so eye-catching. 
Chocolate Moonstone is a rare moonstone crystal.
Known as the travelers stone. Chocolate Moonstone is used for protection against the dangers and uncertainties of travel, a talisman of good fortune. Aids success in business matters, enhances intuition, and promotes inspiration.