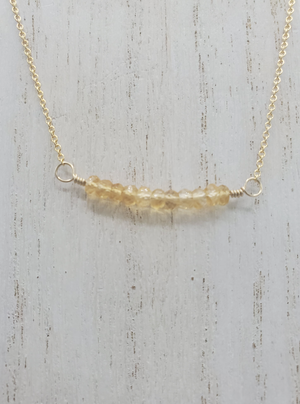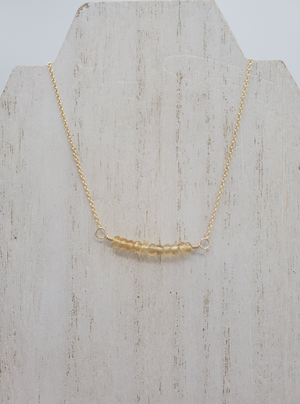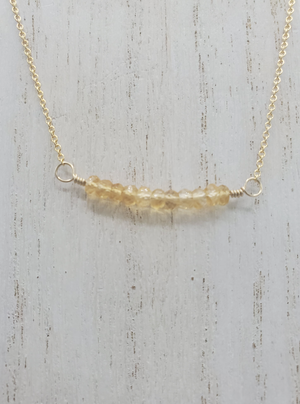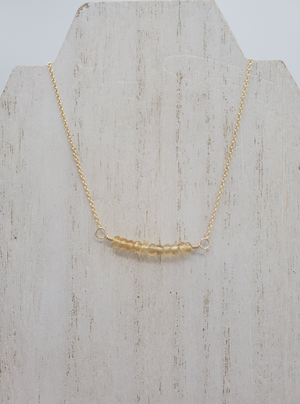 On Sale
Citrine Beaded Bar Necklace on Gold
A 16" long necklace has about an inch of Citrine beads at the center of a 14K gold fill chain. The perfect length for the beads to sit at the dip between your collar bones. 
This is a perfect piece that can stand alone or is a wonderful layering piece.
Citrine is known to increase creativity, protect from negative energies and activate your intuition.  It also promotes happiness and increases confidence.