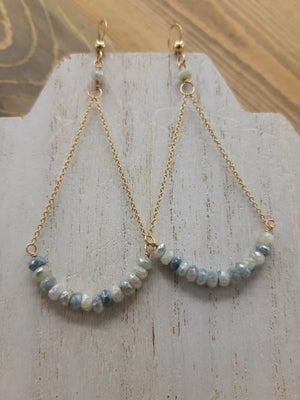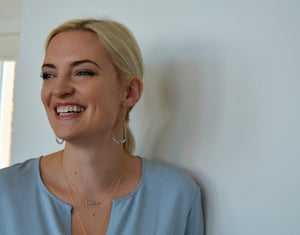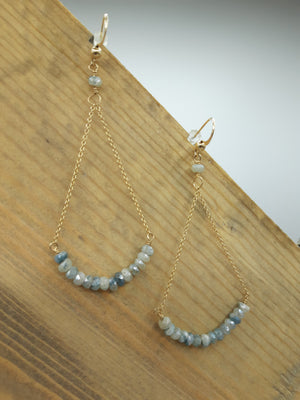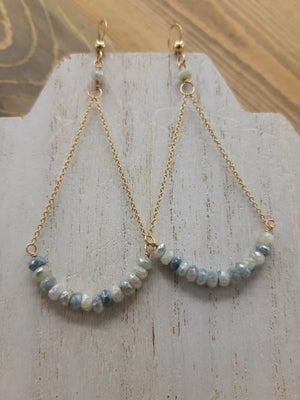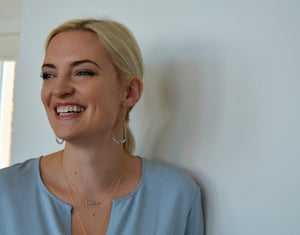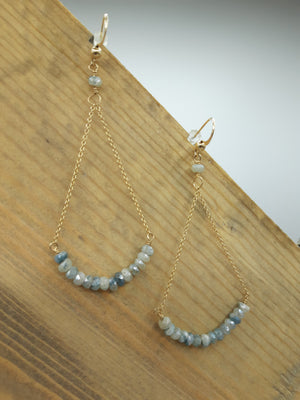 On Sale
Corundum Soley Earrings
Corundum beads are stacked on the Soley earrings and hung from 14K gold fill chain and ear hooks. They are a perfect piece as they adorn the jaw line with it's ideal length, hanging approximately 2.5" long.
Perfect for the lady who does not want to be subtle with her statements. These earrings are lightweight, flirty, and fun.
Corundum is a part of the Sapphire family and is one of the hardest stones, next to diamonds. The blue hues remind me of a perfect bouquet of Hydrangeas.
Corundum is said to give its wearer insight into the unknown, and promote wisdom and wise choices.