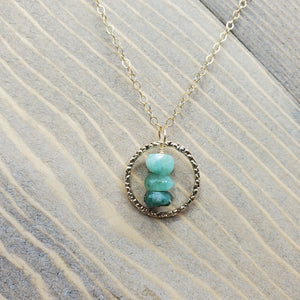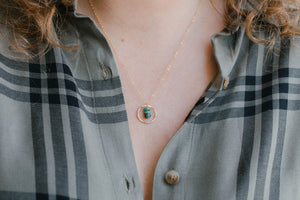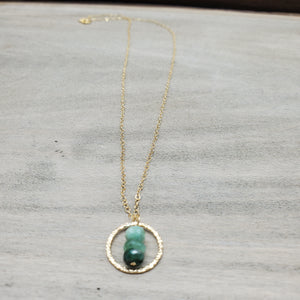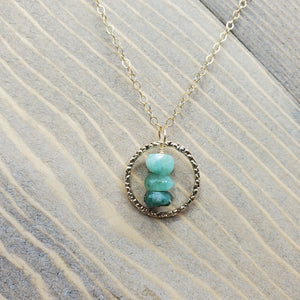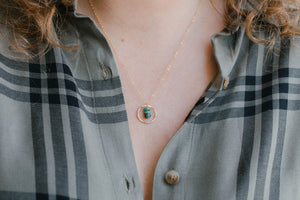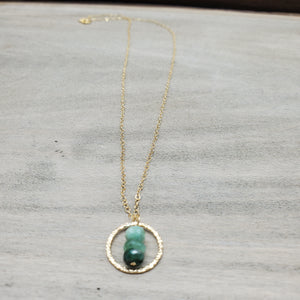 On Sale
Emerald Passage Necklace
This necklace features three Emerald beads that hang centered inside of a textured* 14K gold fill circle to create a free-moving charm on an 18" long chain.

The green and gold color combination on this is just perfect. This necklace is one that will make you look so refined and classy. 
Emerald has been known as a symbol of spiritual awareness, protection, love, and wisdom. It is also the May birthstone!
*Ring texture may vary