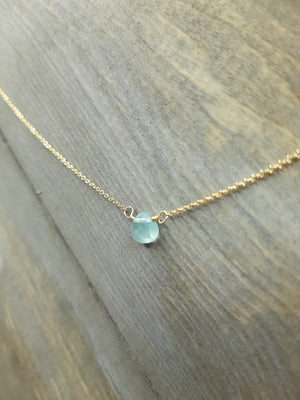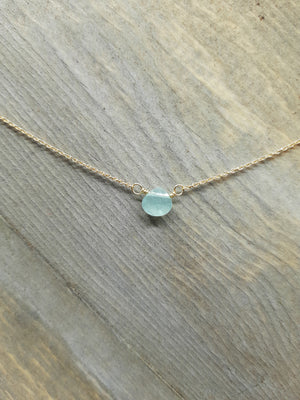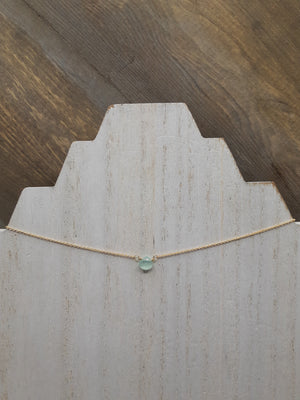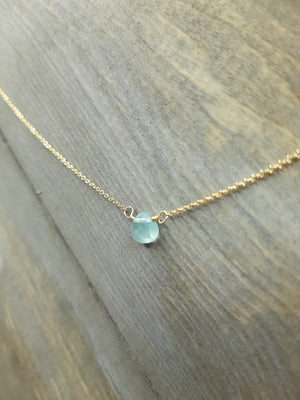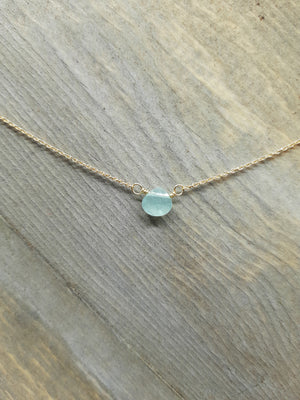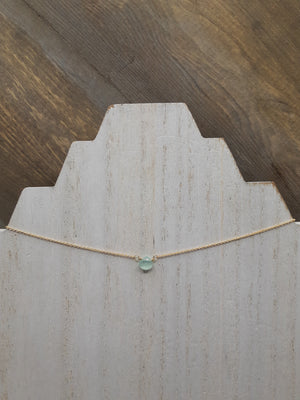 On Sale
Green Chalcedony Center Bead Necklace on Gold
A tiny faceted Green Chalcedony bead is centered on a 14K gold fill 16" chain.
Green Chalcedony is known to inspire strength, courage and insight for the wearer. 
One of those pieces you can put on and forget about. Wear it everyday, wear it in the shower, wear it while you work out, wear it while you sleep. Wake up feeling effortlessly beautiful.