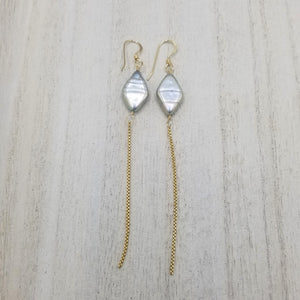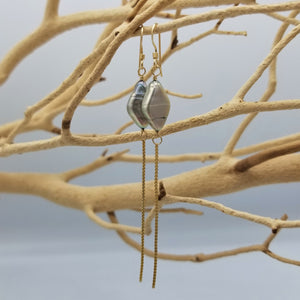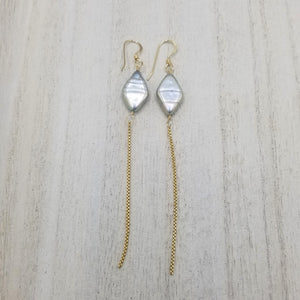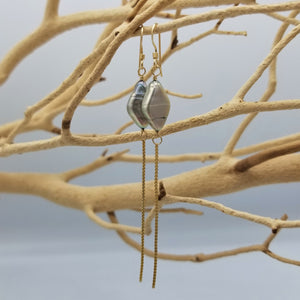 On Sale
Arche Dangle Earrings
A diamond shaped greyish cultured Pearl bead sits above 2" inches of 14K gold fill Venetian box chain. These earrings are so fun and playful and will look beautiful dancing with your hair.
These Pearls have a unique luster that flashes hues of pink, blue, green and purple.
A favorite dangle earring that you will not even remember you have on. 
Pearls are said to help the wearer feel centered and calm. They also encourage purity, loyalty, and truth and integrity.