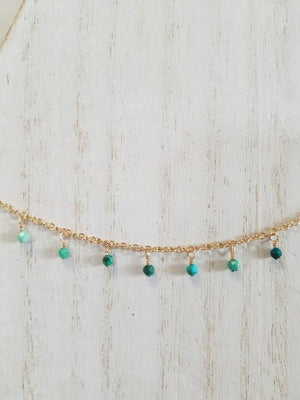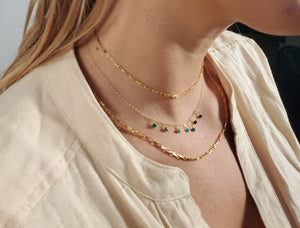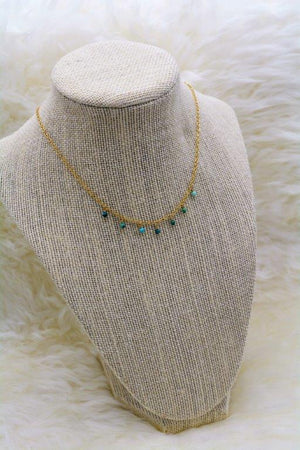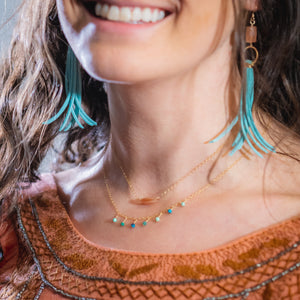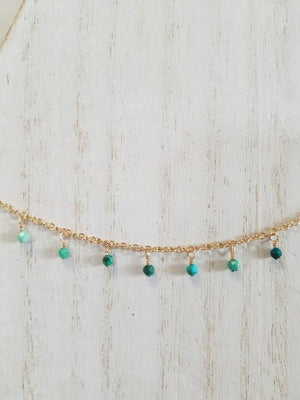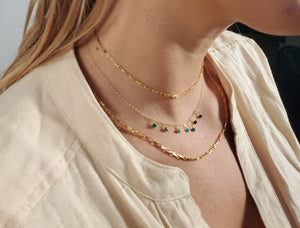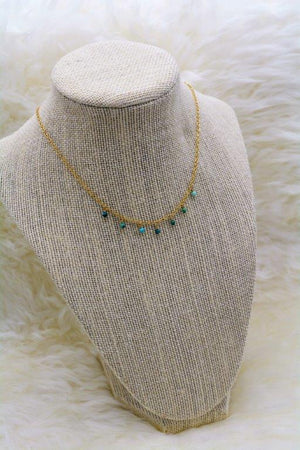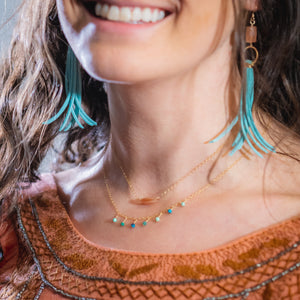 On Sale
Chrysocolla Gypsy Charm Choker Gold Necklace
This delicate and beautiful 14K gold fill 15"-17" adjustable length Gypsy Charm necklace is adorned with little Chrysocolla bead charms.
The Chrysocolla beads have a wide range of colors from darkest blues, sea foam greens, to earthiest of browns. Chrysocolla promotes feelings of tranquility, acceptance, and serenity with situations that are constantly changing, while encouraging your creative side.
Make sure to grab the Box Chain Choker, and the Box Chain layering necklace to achieve the same look.