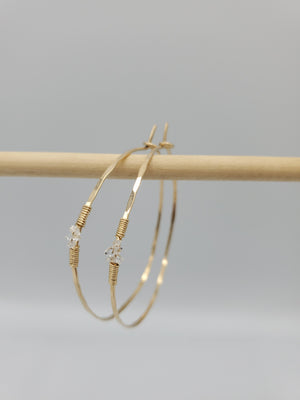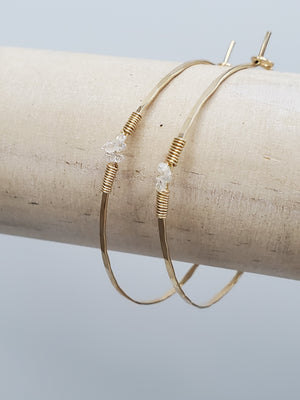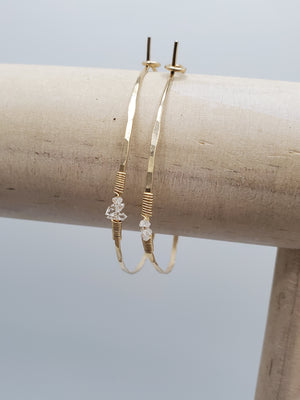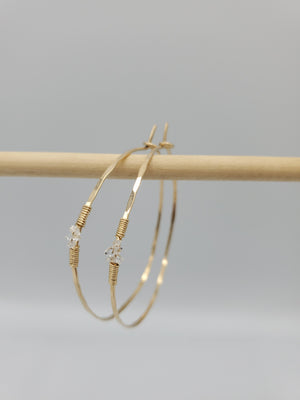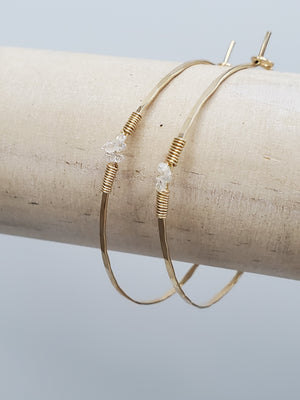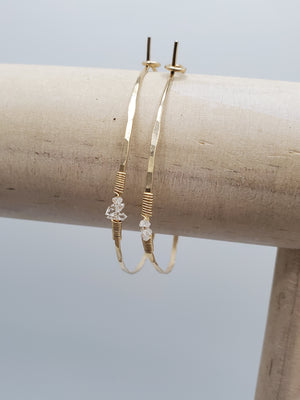 On Sale
Herkimer Diamond Detail Hammered Hoop Earring on Gold
14K gold fill hoops are formed, and hand forged, then wire wrapped with a minimal Herkimer Diamond bead detail. These hoop earrings are 2.5" in diameter. 
This style of earring should be a staple in every jewelry box. As a girl who loves to wear black and neutral tones, these are a perfect pick. Dress them up or dress them down, these earrings are super versatile!
Herkimer Diamond is said to increase your energy flow and increase creative energy. It is a crystal clear double terminated quartz that is mined in Herkimer, NY.