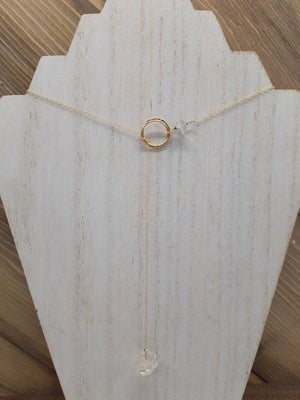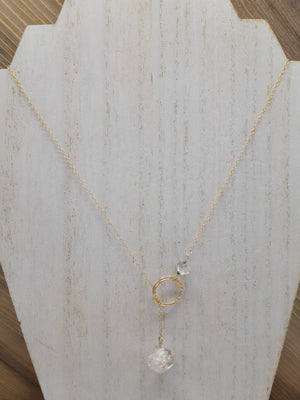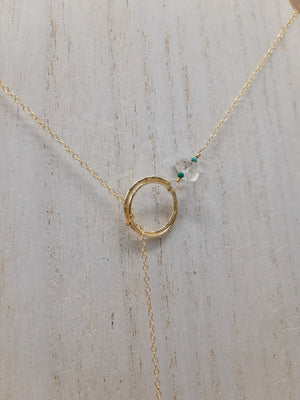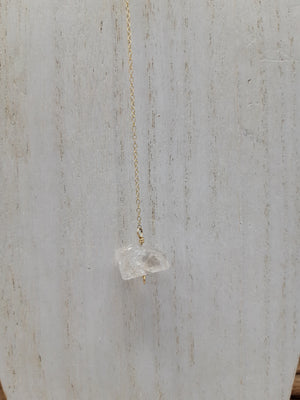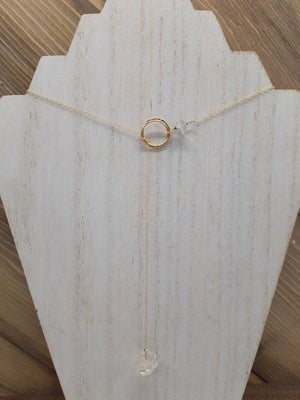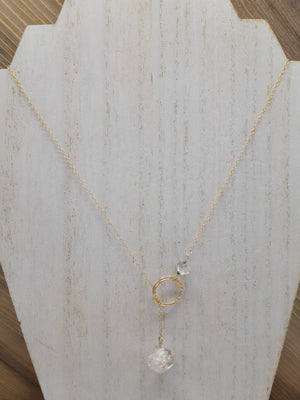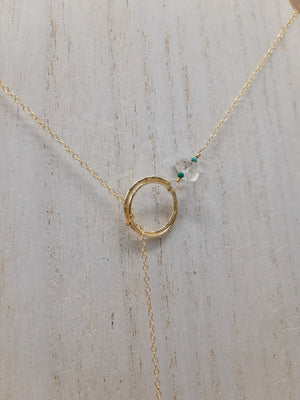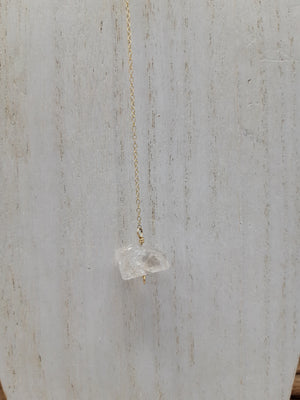 On Sale
Herkimer Diamond "Drop-Thru" Necklace on Gold
A Herkimer Diamond and tiny Turquoise beads are hung from 14K gold fill chain and strung through doubled, textured 14K gold fill hoops. This necklace is an adjustable lariat style necklace.  
The organic strung-thru method allows the wearer to adjust this necklace to the perfect length; it can be worn between 15-24 inches. 
Wearing a deep plunge? Wearing a turtleneck? It does not matter. This necklace has no limits!
Herkimer Diamonds are said to increase your energy flow and increase creative energy. It is a crystal clear double terminated quartz that is mined in Herkimer, NY.
Turquoise is an all encompassing stone. It is the most efficient healer, providing solace for the spirit and well-being for the body. It benefits the overall mood and emotion by balancing and inducing a sense of serenity and peace.