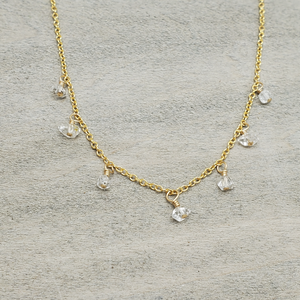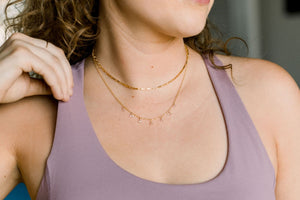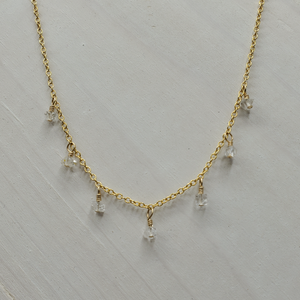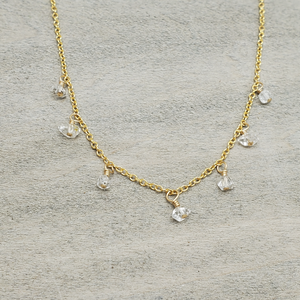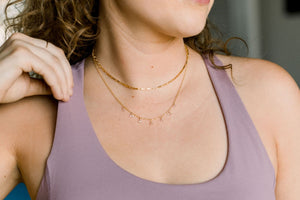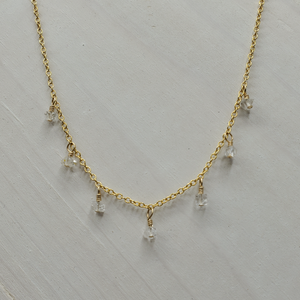 On Sale
Herkimer Diamond Gypsy Charm Choker Necklace
This delicate and beautiful 14K gold fill 15"- 17" long gypsy charm necklace is adorned with little Herkimer Diamond bead charms.
The necklace looks very feminine the way it lays in the perfect spot between the collar bones. 
Herkimer Diamond is said to increase your energy flow and increase creative energy. It is a crystal clear double terminated quartz that is mined in Herkimer, NY.