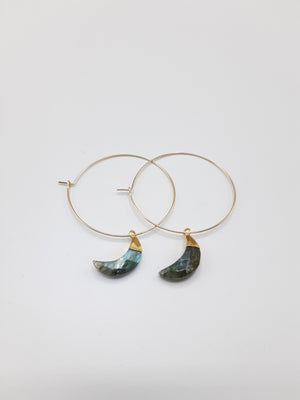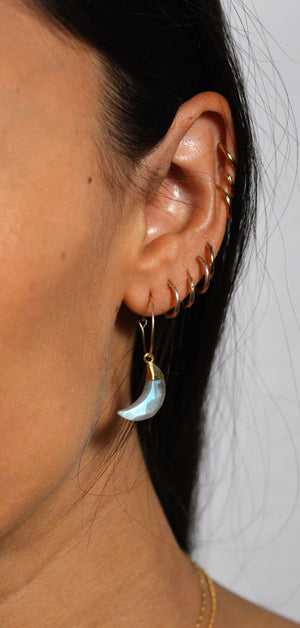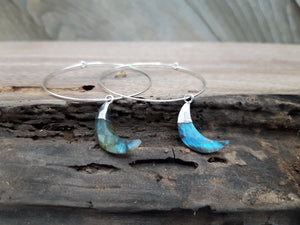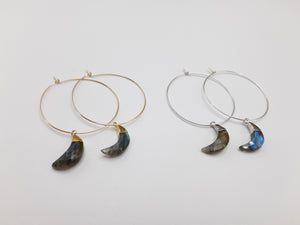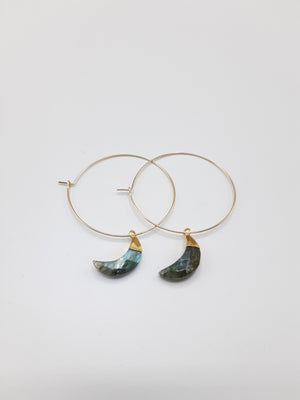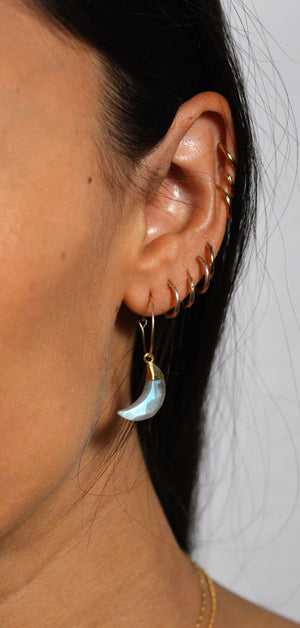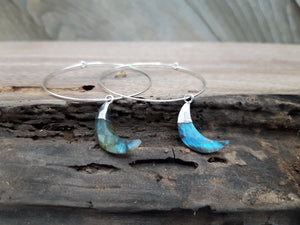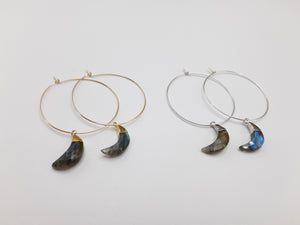 On Sale
Labradorite Crescent Moon Hoop Earrings
Stunning Labradorite crescent moon beads hang from 1.5" hoops. We also can make these on the smaller hoops, please message us if you would like them smaller than the ones pictured.
Available in 14k gold fill and sterling silver.
The cut of these stones makes the light bounce off in so many directions. 
Labradorite is a mystical stone with it's stunning rainbow of green, violet, or orange shimmer, called a spectrolite. Labradorite is a mystical stone, a bringer of light. It is a stone that will help you raise your consciousness and connect you to universal energies.