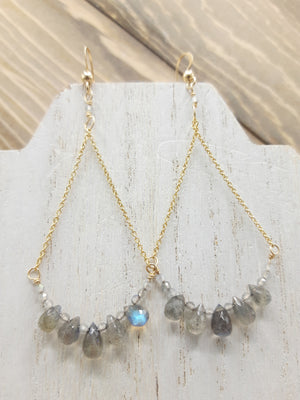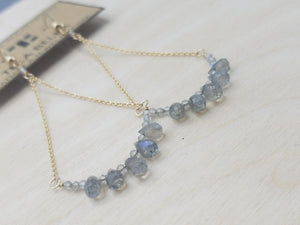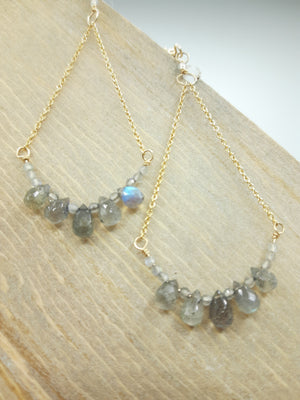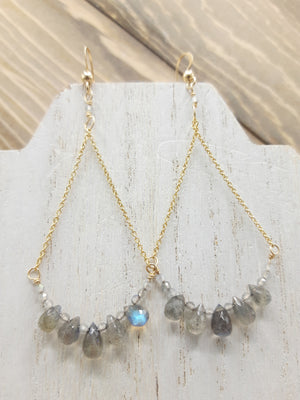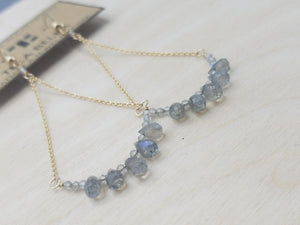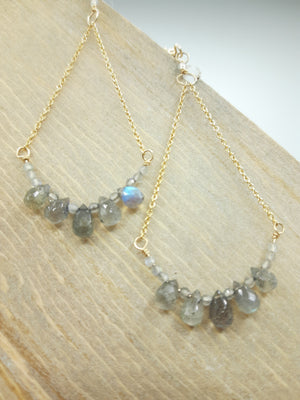 On Sale
Labradorite Teardrop Soley Earrings
These Soley earrings were handcrafted with 14K gold fill metal and faceted Labradorite teardrop beads. These earrings are a perfect piece as they adorn the jaw line with it's ideal length, hanging approximately 2.5" long.
Labradorite is a mystical stone with it's stunning rainbow of green, violet, or orange shimmer, called a spectrolite. Labradorite is a mystical stone, a bringer of light. It is a stone that will help you raise your consciousness and connect you to universal energies. 
Designer notes: These playful Soley earrings are so fun and so easy to wear. We love the Teardrop accents.