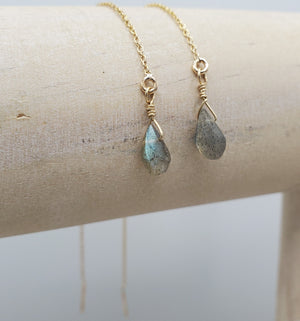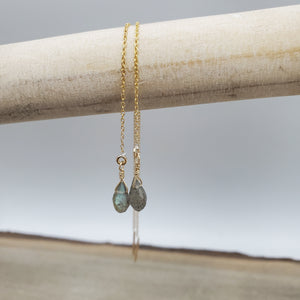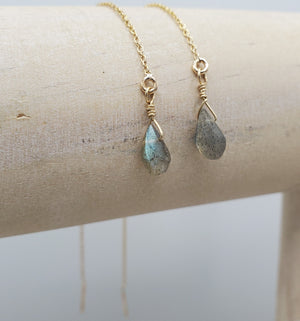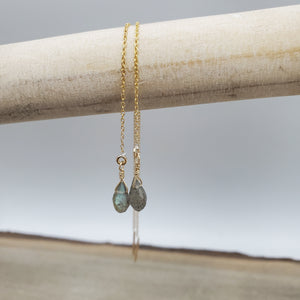 On Sale
Labradorite Teardrop Threader Earring
Delicate Labradorite beads hang on a 14K gold fill earring threader chain. These earrings hang about 2" long.  The minimal and lightweight design make these earrings easy to pair with any outfit.
One thing we love about these earrings is their unique dimensional feel.  These earrings are an absolute statement piece.
Labradorite is a mystical stone with its stunning rainbow of green, violet, or orange shimmer, called a spectrolite. Labradorite is a mystical stone, a bringer of light. It is a stone that will help you raise your consciousness and connect you to universal energies.