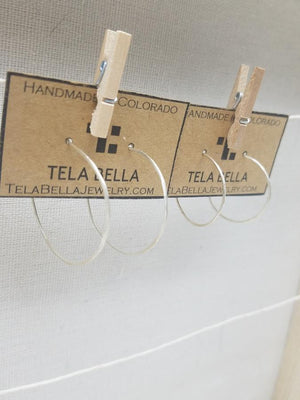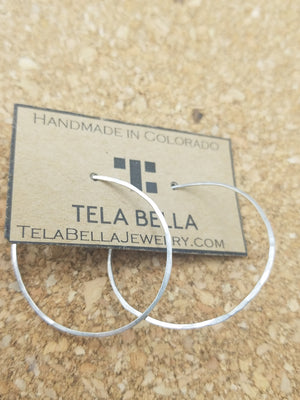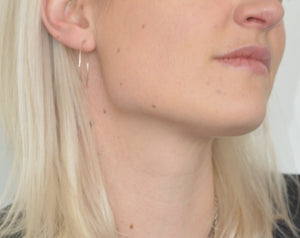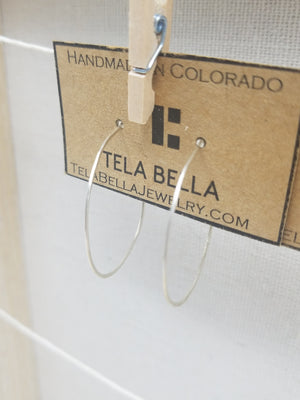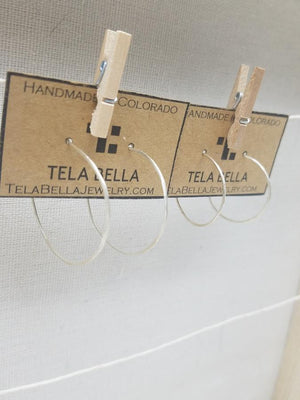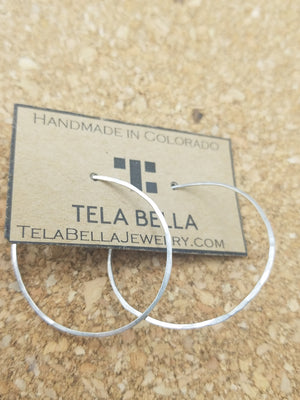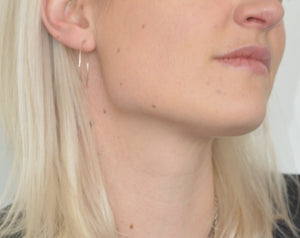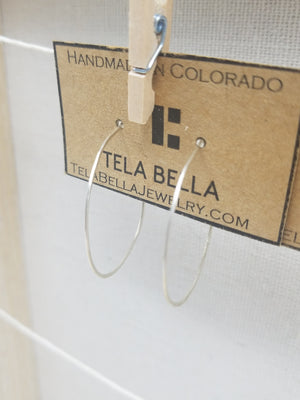 On Sale
Silver Hoop Earrings
These sterling silver earrings are hammered and hand forged. They come in 4 sizes:
Small - 3/4"
Medium- 1.5"
Large - 2"
Extra Large - 2.5" 
The hoops are 18 gauge, so they are a little bit thicker than your average ear wire.
Hoops are one of those earring styles that never goes out of style. Although they have been a popular style for decades, this year they are one of the most popular earring styles. They were all over the runways at Paris fashion week, and we are so happy that they are here to stay!  
Designer notes: The organic beauty of these earrings make them an easy casual everyday piece or a classy addition the perfect outfit for a timeless look.