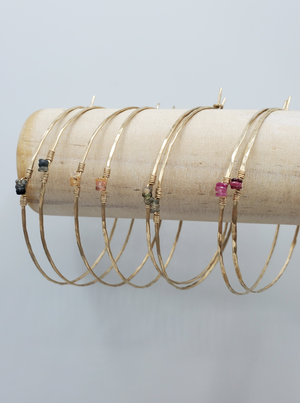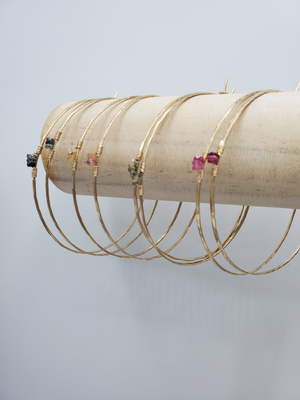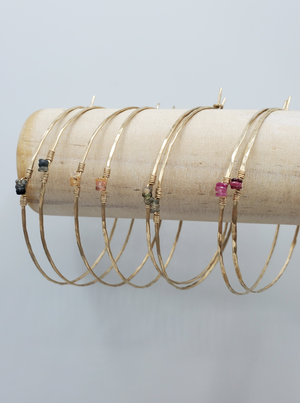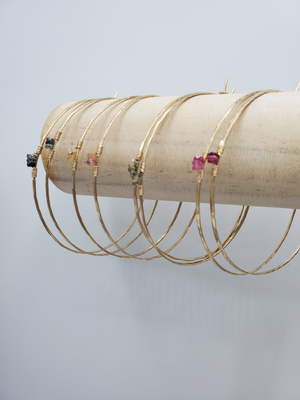 On Sale
Sapphire Ombré Detail Hammered Hoops
14K gold fill hoops are formed, and hand forged, then wire wrapped with a minimal Sapphire bead detail. The hoops are 18 gauge, so they are a little bit thicker than your average ear wire. These hoop earrings are 2.5" in diameter. 
Our Sapphire's come in a large range of colors. please specify what color 
Who's birthday is in September!
Sapphire is known as the wisdom stone. Stimulating concentration, enhancing creativity and promoting purity and depth of thought. It is believed to calm the mind as well as remove unwanted thoughts.