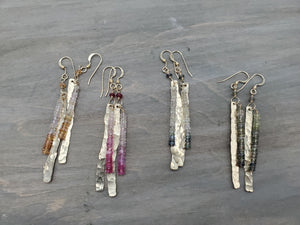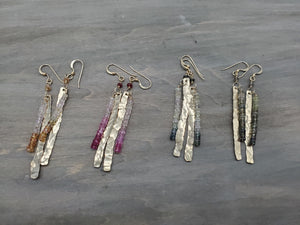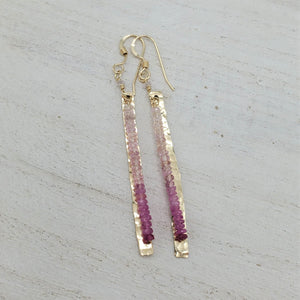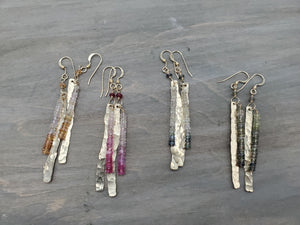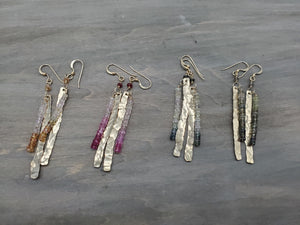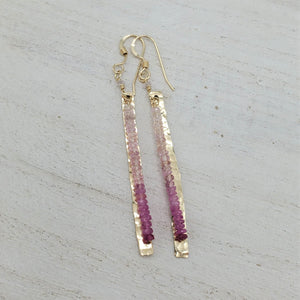 On Sale
Sapphire Luisa Earrings
Beautiful, sparkly Sapphire beads dangle alongside a hammered 14K gold fill rectangle charm.  These earrings hang approximately 1.5" long.
Delicate, lightweight and beautiful. Our current obsession!!!
Who's birthday is in September!
Sapphire is known as the wisdom stone. Stimulating concentration, enhancing creativity and promoting purity and depth of thought. It is believed to calm the mind as well as remove unwanted thoughts.
These earrings come in 4 different color options - Pink, Blue, Orange, or Green.