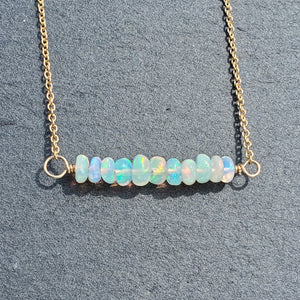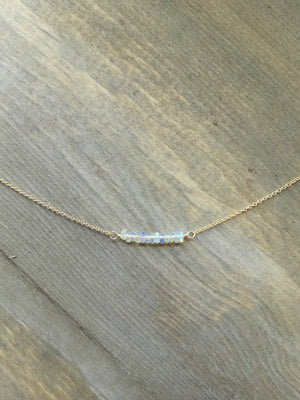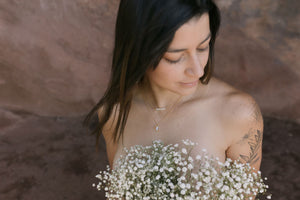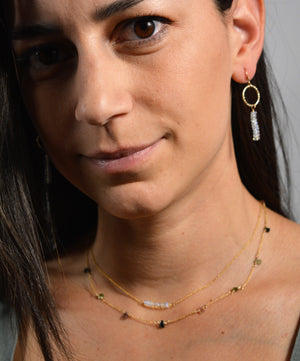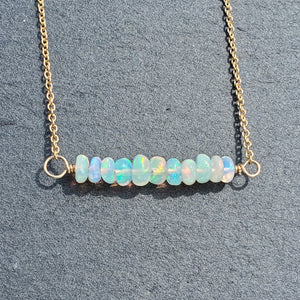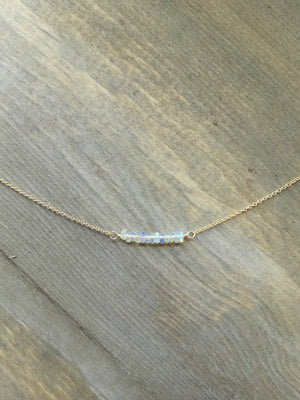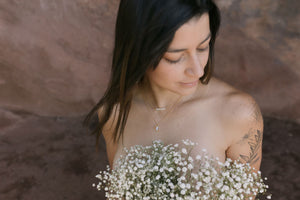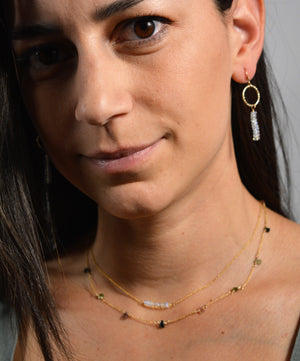 On Sale
Opal Beaded Bar Necklace on Gold
A 16" long necklace has about an inch of Ethiopian White Opal at the center of a 14K gold fill chain. The perfect length for the beads to sit at the dip between your collar bones. 
This is a perfect compliment for all outfits from your trusty cozy T-shirt, favorite sweater, to your best dress or romper. It's an easy piece to layer with other simple chains.
Opal is known to stimulate originality and creativity, by encouraging an interest in the arts.  Aids to calm your inner anger and claim self worth, helping one access and expressing one's true self.  
Who's birthday is in October?!