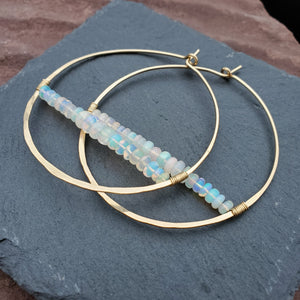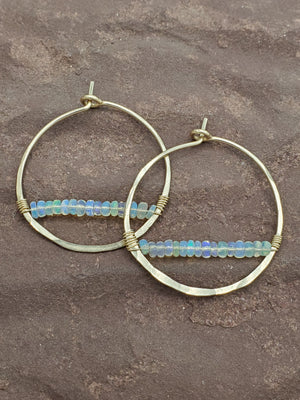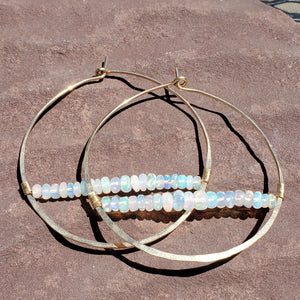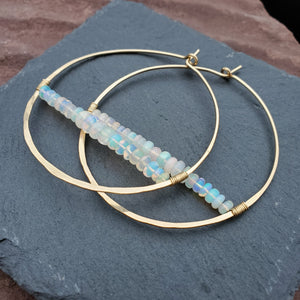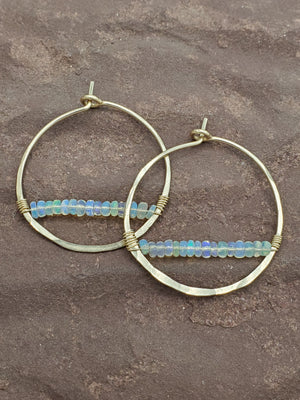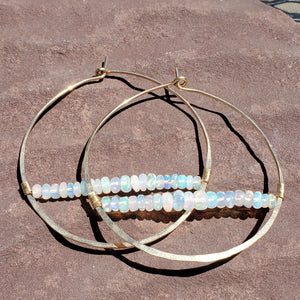 On Sale
Opal Horizon Gold Hoops
14K gold fill hoops are hand formed and hammered before being wire wrapped and beaded with tiny Ethiopian White Opal beads. The hoops are 18 gauge, so they are a little bit thicker than your average ear wire. 
Named the Horizon Hoops because they remind us of sunsets on the beach, as the sun drops behind the horizon a beautiful shimmering line of color stretches across the horizon.
We love these earrings because they show a wide range of exquisite colors. 
Opal is known to stimulate originality and creativity by encouraging an interest in the arts.  Aids to calm your inner anger and claim self-worth, helping one access and expressing one's true self.