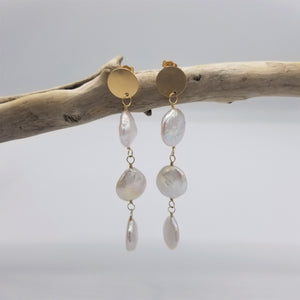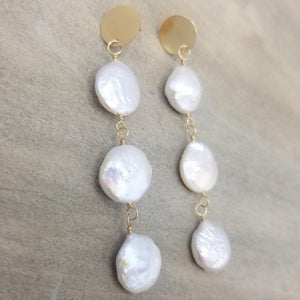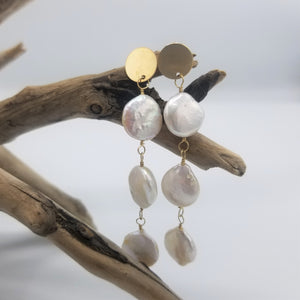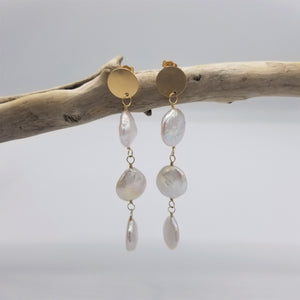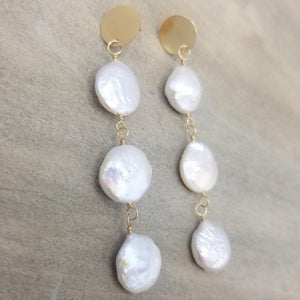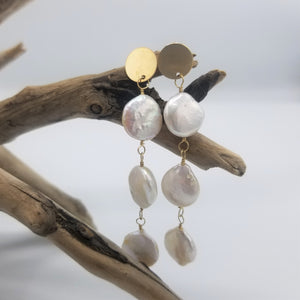 On Sale
Selene Cascade Earrings
Elegant statement earrings display three freshwater Pearls hanging from a 14K gold fill round earring post, hanging about 2.5-3 inches long. These Pearls have a beautiful luster that flash hues of blue, pink and purple.
These earrings are lightweight and have great movement; you will be sure to turn some heads.
Pearls are said to help the wearer feel centered and calm. They also encourage purity, loyalty, and truth and integrity.