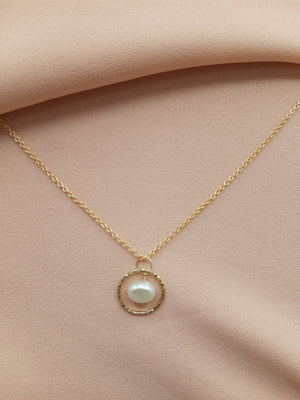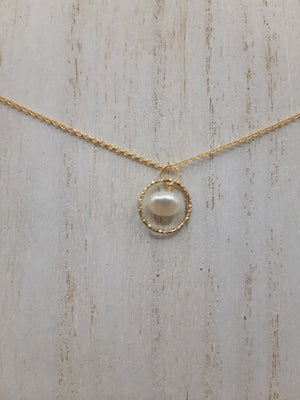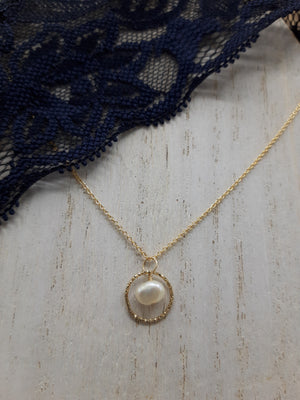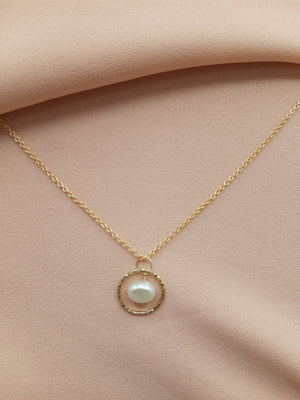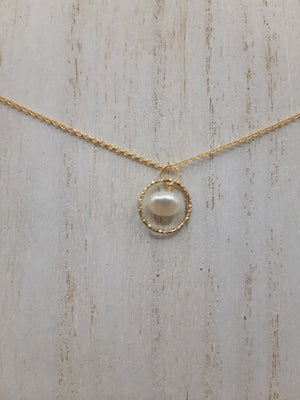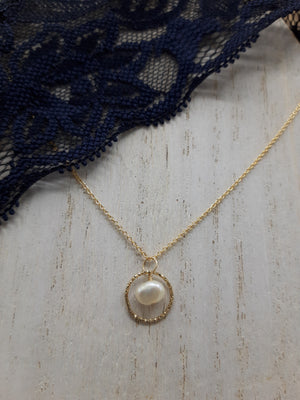 On Sale
Pearl Passage Necklace on Gold
A twist on the classic pearl necklace! 
This necklace features a Pearl that is centered inside of a textured 14K gold fill circle to create a free-flowing charm on a 18" length chain.
This necklace is one that will make you look so refined and classy. 
Pearl signifies innocence. It enhances personal integrity and helps to provide a focus to ones attention.