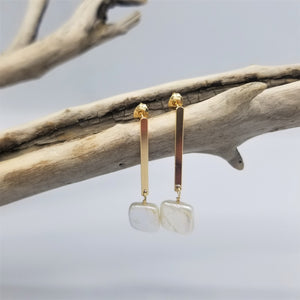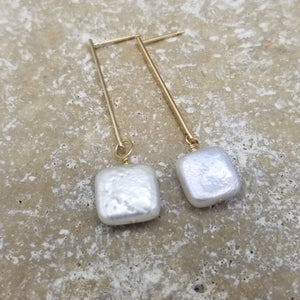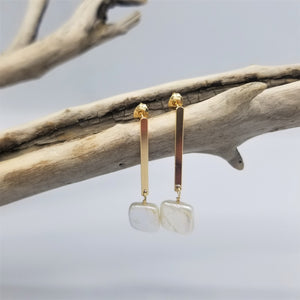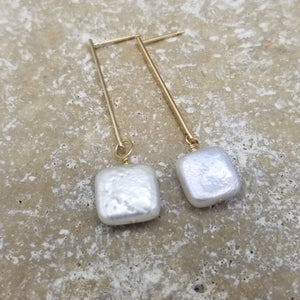 On Sale
Pearl Descent Earrings
These earrings are made of a 14K gold bar stud earring with a square cultured Pearl dangling from the bar; they are 1.5" in length. The Pearls have a luster with hues of pink, blue, green and purple.
Simple, classic look to pair with any outfit.
Pearls are said to help the wearer feel centered and calm. They also encourage purity, loyalty, and truth and integrity.