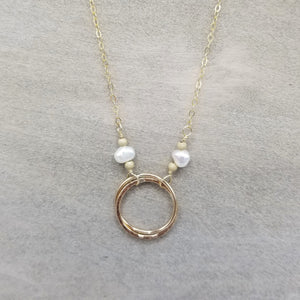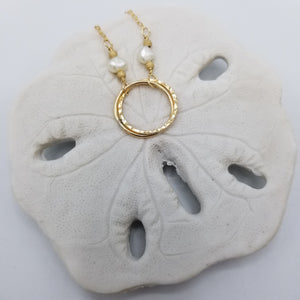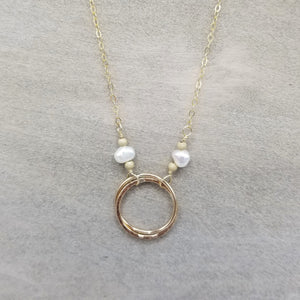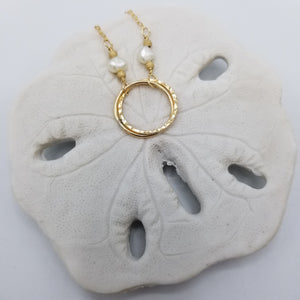 On Sale
Hala Necklace
This 20 inch necklace is made of a 14K gold fill chain and adorned with a decorative ring that connect to the chain with two small detail freshwater Pearls and stardust 14K gold fill beads.  The flat chain captures the light, creating a beautiful sparkle.
The rings on the necklace symbolize two souls coming together in harmony.
Pearls are said to help the wearer feel centered and calm. They also encourage purity, loyalty, and truth and integrity.