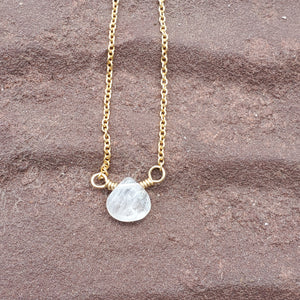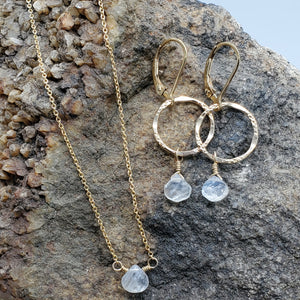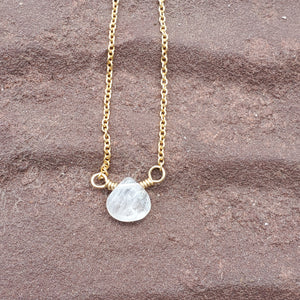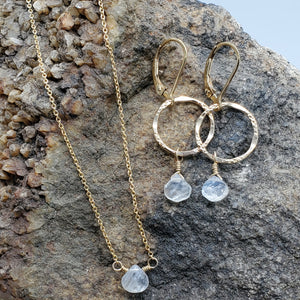 On Sale
Rainbow Moonstone Center Bead Necklace on Gold
Moonstone is June's birthstone! A Rainbow Moonstone is centered on a 14K gold fill chain, it is 16" in length. Rainbow Moonstone has a gorgeous iridescent blue shimmer that make this necklace standout. 
This is a perfect complement for all outfits from your trusty cozy T-shirt or favorite sweater, to your favorite romper or dress. It is an easy piece to layer with other simple chains.
Moonstone is the stone of the mother moon, deep healing waters, and sacred feminine energies. It is a nourishing, sensual, deeply feminine energy that knows how to heal and bring you back to wholeness.

Pair this necklace with our matching moonstone earrings!